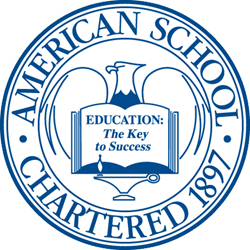 Lansing, IL (PRWEB) June 10, 2015
Who's attending the 30th annual WHO Convention this weekend? American School, that's who!
A leader in distance education since 1897, American School is excited to meet with residents of the Pacific Northwest and share with them its latest diploma programs and course offerings. Convention guests are invited to visit American School in booth 307 on June 12 from 9 a.m.-6 p.m. and on June 13 from 9 a.m.-4 p.m. to learn more.
"Each year we make it a point to attend conventions in all corners of the country," American School President Gary R. Masterton said. "Puyallup is the farthest we go on the mainland, but it is worth it. We enjoy the hospitality and meeting so many wonderful residents of Washington State."
This year visitors to American School's booth will learn about its new online diploma programs and online courses. Previously American School only offered paper-based diploma programs, but that changed earlier this year with the launch of an online college preparatory program and an online general high school program. Both programs consist of 18 units of credit with room for electives. Individual courses, including online world language courses through Rosetta Stone, are also available to supplement an existing homeschool program.
American School is accredited by MSA-CESS, Ai and NCPSA and is recognized by its home state of Illinois as a non-public high school. American School is also a non-profit school which allows it to keep tuition costs to a minimum. Individual courses cost between $150 and $300, while courses taken through the diploma program average between $200 and $250.
For more information, visit http://www.americanschool.org or call 866-260-7221.