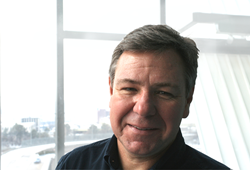 To be honest, there were times I was uncomfortable with his very direct approach...But as an educator, as well as a parent, I recognize the value of difficult conversations.
Lexington, MA (PRWEB) June 04, 2015
Students, faculty, and parents at Lexington Christian Academy recently participated in Veritas 2015, a two-day event dedicated to exploring contemporary issues that most challenge students. A major focus of the forum was the question: in a world where our life is just a Google search away, how do we build a positive digital footprint?
"This is a time not so much for providing answers but for asking hard questions," explains Dr. Kim Winsor, Director of Studies. "Each one of our students faces the challenge of living a life that confronts complexities and serious concerns about social media. We realize we need to make time to explore these issues together as a community."
Leading cultural authorities led conversations and workshops to share insights about some of the most pressing issues facing teens today. "It's important to pull back the curtain and start discussions," said Dr. Walt Mueller, founder and President of the Center for Parent/Youth Understanding. "These students are growing up in a hyper sexual culture. Another issue is narcissism which includes self worship, entitlement, and materialism. I have found that being able to have the face-to-face conversations and speaking directly is beneficial for parents and students."
Mueller is an internationally recognized authority on youth culture and family issues, and has written many books and appeared on numerous media outlets internationally to discuss teenagers and their world. He has been working with young people and families for over 35 years. Mueller's commentary and analysis on youth culture is heard daily on over 800 radio stations across the United States and Canada on CPYU's daily radio program, Youth Culture Today.
"To be honest, there were times I was uncomfortable with his very direct approach," said one faculty member and parent. "But as an educator, as well as a parent, I recognize the value of difficult conversations. We join our students in the discomfort so we can show them the importance of engaging intelligently and insightfully in issues that challenge us all."
The second keynote speaker, Mr. Tim Kamps, is president of iTechnologies, LLC, a consulting company he founded to help more schools leverage technology to change the teaching and learning process. In 2009, Kamps was selected to be an Apple Distinguished Educator and in 2010, his high school was recognized by Apple as one of 53 Distinguished Schools throughout the nation. He has taught graduate workshops, led numerous conference sectionals, and presented to colleges of education around the country to encourage changes to pre-service training.
"It is our goal to keep a dialogue going with colleagues from all across the nation to better provide our students with the tools they need to allow them to become Christian thinkers that impact the world," said Dr. Winsor. Student Veritas, founded in 2000, is a bi-annual conference for all LCA junior and seniors. Normal coursework is replaced by a student-oriented conference and workshop to explore modern-day challenges in education from a Christian worldview, as well as discuss current world issues.
Lexington Christian Academy is an independent college preparatory school that exists to educate young men and women in the arts and sciences in the context of a complete commitment to the gospel of Jesus Christ.