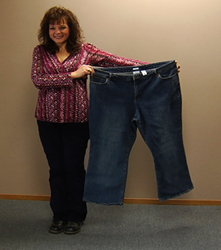 Diet Doc helps patients relieve pressure on the bladder caused by excess weight, relieving annoying overactive bladder and embarrassing urinary incontinence.
Los Angeles, CA (PRWEB) June 04, 2015
Many people suffer the symptoms of overactive bladder, a problem that causes a sudden urge to urinate that is difficult to stop and may lead to urinary incontinence, or the involuntary loss of urine.
Overactive bladder symptoms include:

A sudden urge to urinate that is difficult, and sometimes impossible, to control;
Urinary incontinence - the involuntary loss of urine;
Frequent urination - usually eight or more times in 24 hours
Nocturia - Awakening two or more times per night to urinate.
Causes of urinary incontinence and overactive bladder can include:

Weak pelvic muscles;
Nerve damage;
Certain medications;
Alcohol and caffeine;
Infection
Menopause;
Carrying excess weight.
While there are many causes of overactive bladder, it is known that carrying excess weight can exacerbate the urge to go because of the extra pressure of the fat on the bladder and urethra. And, while being overweight is not the only cause of overactive bladder, those who lose only 5% of their body weight can realize a significant decrease in symptoms.
To Manage overactive bladder, patients should:

Monitor their diet and eliminate caffeinated drinks and those that contain artificial sweeteners;
Maintain bowel regularity because constipation can put added pressure on the bladder;
Stop smoking;
Talk to a professional about learning to retrain the bladder;
Maintain a healthy weight.
New Diet Doc patients work closely with their staff of highly educated doctors, nurses and nutritionists throughout their weight loss journey. Based on an initial confidential, online doctor consultation, diet plans will be created that are tailored to the specific health conditions and nutritional needs of each patient. Diet plans are uniquely and strategically tailored for people of all ages, genders and medical conditions and for those who are struggling to lose 10-20 pounds to those who must lose 100 pounds or more.
And, because the Diet Doc doctors have received specialized training and education, they are able to recommend treatment plans and prescribe hormone diet treatments, exclusive diet pills and powerful fat burners that seek out, attack and flush excess fat from the system without harmful or annoying dieting side effects. The staff monitors each patient's progress and comfort level throughout their journey and are available on an unlimited basis for consults and concerns, to offer suggestions and lend their support and encouragement.
More and more people are recognizing the negative effects that carrying excess weight has on the internal organs and have turned to Diet Doc, a nationally recognized leader in safe and fast weight loss.
About the Company:
Diet Doc Weight Loss is the nation's leader in medical, weight loss offering a full line of prescription medication, doctor, nurse and nutritional coaching support. For over a decade, Diet Doc has produced a sophisticated, doctor designed weight loss program that addresses each individual specific health need to promote fast, safe and long term weight loss.
Diet Doc Contact Information:
Providing care across the USA
Headquarters:
San Diego, CA
(888) 934-4451
Info@DietDoc.info
http://www.dietdoc.com
Twitter: https://twitter.com/DietDocMedical
Facebook: DietDocMedicalWeightLoss
Linkedin: https://www.linkedin.com/company/diet-doc-weight-loss?trk=biz-brand-tree-co-logo