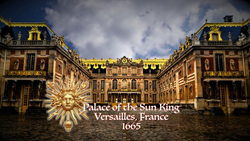 21GO Communications helps frame the the 350th Anniversary of Saint-Gobain in the "Future Sensations" experience with emotional storytelling.
Cherry Hill, NJ (PRWEB) June 04, 2015
Saint-Gobain Corporation selects 21GO Communications of Cherry Hill, NJ to provide video and interactive storytelling for the gala celebration of the company's 350th anniversary. As the world leader in sustainable environments, Saint-Gobain materials and products are used to create and improve the places people interact with every day of their lives.
21GO Communications, a multimedia production company founded in 2015 by industry veteran John Connor, produced a suite of six stories central to the Saint-Gobain 350th anniversary experience. Each story, created in different styles and formats, will be woven into the fabric of the event. These highly cinematic stories will provide the emotional core of the overall immersive 350th experience. Connor brings 25 years of multimedia state-of-the-art experience to the creation of the work for Saint-Gobain.
As a centerpiece of the celebration, Saint-Gobain brings a never-before-seen global exhibition of epic proportions, "Future Sensations." Free to visit, "Future Sensations" is an immersive experience with five distinct ephemeral pavilions that take visitors on a sensory journey of science, storytelling and art that celebrates the past three and a half centuries and offers glimpses into future innovations that will transform the world. The touring exhibition makes four stops across the globe, including Shanghai, China; São Paulo, Brazil; Paris, France; and Philadelphia – the only tour stop in North America and home of Saint-Gobain's domestic headquarters. "Future Sensations" exhibits May 30 – June 6, 2015, at The Oval, located on the northwest end of Philadelphia's Benjamin Franklin Parkway.
"Visitors will see, hear, and learn many things about Saint-Gobain as part of this celebration," said Vice President for Communications Carmen Ferrigno. "I am depending on the team at 21GO Communications to help me frame the experience with highly accessible and compelling stories that convey the human depth and emotional impact of 15 generations of people working uninterruptedly toward the same goal," said Ferrigno.
About 21GO Communications
21GO Communications creates moving picture, multimedia, and gamification solutions for marketing, public relations, education, training, and general web programming, helping communicators to inspire, engage, enchant, and motivate people everywhere. 21GO Communications closes the gap between communicators and their audiences through an organic synthesis of cinematic storytelling, interactive technology and gaming logic. Visit 21GO Communications for more information.
About Saint-Gobain in North America
For 350 years, Saint-Gobain, the world leader in sustainable environments, has designed and manufactured high-performance building materials that improve the lives of people the world over. From the Hall of Mirrors at Versailles and the glass pyramid at the Louvre, to the Statue of Liberty and the World Trade Center, and even components that allow the Mars Rover Curiosity to seek out life on another planet, Saint-Gobain has been a part of the fabric of human history, advancement and improvement for three and a half centuries – and 2015 is the company's commemorative year.
In North America, the company upholds this rich history of innovation by making a difference in the spaces where people work, live, play, heal and learn. Along with its North American headquarters in Valley Forge, Pennsylvania, Saint-Gobain has more than 265 locations in North America and approximately 15,000 employees. In the United States and Canada, Saint-Gobain reported sales of approximately $6.3 billion in 2014. Join Saint-Gobain in a celebration of the company's 350 years of innovation, wonders and advancements by visiting http://www.saint-gobain-northamerica.com and http://www.futuresensations.com.
###