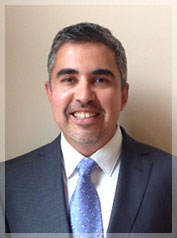 Minneapolis, MN (PRWEB) June 02, 2015
Dr. Andrés Sánchez now offers piezosurgery® to patients who need to visit a periodontist in Minneapolis, MN, for extractions, dental implants, crown lengthening or periodontal therapy. This advanced surgical technique allows Dr. Sánchez to cut through bone tissue without causing damage to soft tissue. As a result, Dr. Sánchez can offer patients highly accurate procedures that create fewer undesirable side effects.
Piezosurgery® uses three-dimensional ultrasonic vibrations to cut through bone tissue during dental, periodontal or implant procedures. This approach enables Dr. Sánchez to cut bone tissue while preventing or minimizing damage to soft tissue, such as sinus, gum, and soft nerve tissue. This kind of secondary tissue damage is often a risk during other surgical procedures, such as the placement of dental implants. Piezosurgery® minimizes the tissue loss, pain, and trauma that can occur during procedures that use drills or burs to cut through bone. After treatments that are performed with piezosurgery®, Dr. Sánchez's patients typically require less time to heal. Many patients also experience less discomfort and swelling while they are recovering.
Dr. Sánchez employs piezosurgery® during several of the procedures that he performs as a periodontist near Minneapolis, MN. Dr. Sánchez can efficiently extract damaged or decayed teeth with this technique. Dr. Sánchez can also utilize piezosurgery® to smooth out bone tissue and prepare empty sockets for the placement of dental implants. Additionally, piezosurgery® is suitable for procedures that involve adjusting the gumline or reshaping the bone that supports the teeth, such as periodontal therapy and crown lengthening. For patients who need these procedures, Dr. Sánchez may recommend piezosurgery® over traditional methods because of the distinct benefits that piezosurgery® offers.
This technique may be especially helpful for patients who might otherwise delay treatment due to dental anxiety or phobia. Patients experience a lower likelihood of pain during and after piezosurgery® procedures, and complications involving tissue loss or infection may also be less likely. Dr. Sánchez welcomes patients who are interested in learning more about this technique to visit his website for additional information. Patients who wish to schedule a consultation with a periodontist in Minneapolis, MN, about treatments that use piezosurgery®, can do so by calling Dr. Sánchez's office directly.
About the Practice
PerioWest is a periodontal practice offering personalized dental care for patients in Eden Prairie, MN and the Twin Cities areas. Dr. Andres R. Sanchez received his Certificate & Master's Degree in Periodontics from the prestigious Mayo Clinic in Minnesota in 2004. He is a Board-Certified with the American Board of Periodontology. In addition, Dr. Sanchez has been involved as a primary author in more than ten scientific papers published in major periodontal and implant dentistry journals. To learn more about Dr. Sanchez and the services he provides, please visit his website at http://www.periowestmn.com or call (952) 479-4705.