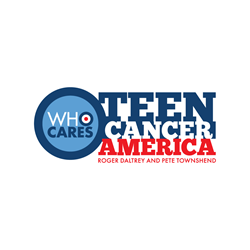 The artists and Tourpedo are excited to be a part of such a great festival that supports a great cause. - Matt Henderson
Los Angeles, Calif. (PRWEB) June 03, 2015
Teen Cancer America will gain more recognition in the music and entertainment industry with the help of Tourpedo, Inc., a Raleigh, North Carolina-based software company. Tourpedo, who will live stream the Mountain Jam Music Festival on June 4-7, 2015 from Hunter, New York, will donate viewer proceeds to Teen Cancer America following the conclusion of the festival. Prior to viewing, fans will be asked to donate a minimum of $5 per day of the festival stream, and will be able to watch the live performances in HD via their computer, television, and mobile devices throughout the four days.
In addition, viewers will have the ability to tip each of the artists during their performances, where the highest tipper will receive a prize pack with memorabilia signed by the artists. Artists at this year's Mountain Jam (http://www.mountainjam.com) include The Black Keys, Robert Plant, Alabama Shakes, Gov't Mule, Michael Franti, and moe., plus forty more acts. Viewers are encouraged to tweet, post, and chat with others during the live stream.
To donate and watch the festival, visit: https://tourpedo.com/shows/mountain-jam-entire-festival-pass.
For more information regarding the live stream, please contact Matt Henderson via email at matt(at)tourpedo(dot)com or by phone at 704-301-4828.
QUOTES
"We are proud to be partnering with Mountain Jam for the second year in a row to live stream this awesome festival," said Tourpedo co-founder, Matt Henderson. "It's a good feeling to know that you can provide fans with over 30 hours of live music while also raising money to support Teen Cancer America through our versatile streaming platform. The artists and Tourpedo are excited to be a part of such a great festival that supports a great cause."
ABOUT TEEN CANCER AMERICA
Teen Cancer America http://www.teencanceramerica.org is designed to help hospitals and healthcare professionals bridge the gap between pediatric and adult oncology care. Teen Cancer America aims to educate and support hospitals and outpatient facilities in the development of specialized units for this age group. The units are a place just for teens and young adults where the cancer experience is understood and the importance of living life through the cancer journey is nourished.
ABOUT TOURPEDO, INC.
Tourpedo is an interactive live concert streaming service that enables fans to watch and experience live shows from premier artists and venues around the country. The company's co-founders have a vision to change how people listen to music and attend live concerts. Tourpedo's management team started NextLot, an Inc. 500 software company that streams live auctions. They have brought to Tourpedo their deep knowledge of live streaming, having broadcasted over 10,000 live events to users around the world. For more information on Tourpedo and its services, please visit https://www.tourpedo.com.
###