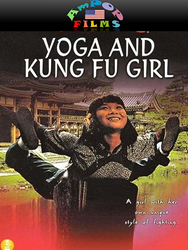 Westbury,New York (PRWEB) June 04, 2015
AmPopFilms has been a popular Internet destination on YouTube for a cool selection of retro archival content. And now, in partnership with ILook TV, AmPopFilms is available as an App through The App Store and Amazon App Store for Android. For a onetime download purchase price of $2.99 (IOS) and $3.00 (Android) the consumer will have complete and total access to over 140 full length titles. Retro Drive In Flix, Classic Movies, Martial Arts Cinema, TV episodes from the 50s and 60s, Newsreels, Original Offbeat Documentaries are all part of the AmPopFilms lineup.
Scott Sobel, AmpopFilms Founder and Programmer, says, "This App was created so that a new generation of fans of this form of entertainment can now watch anywhere at anytime on their mobile devices. And the purchase price that we established truly makes our App competitive in the marketplace."
Visit http://www.ampopfilms.com for more information and direct links to Amazon App Store and The App Store for purchase and download.