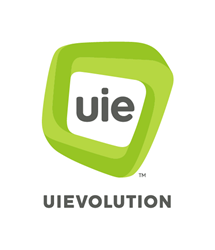 Detroit, Michigan (PRWEB) June 03, 2015
Tweddle Group, Inc. and UIEvolution, Inc. today announced they have established a teaming agreement to collaborate on the development of Vehicle Relationship Management (VRM) based solutions.
Tweddle Group's extensible content services enable this revolutionary approach to vehicle information, health analysis and remote diagnostics. It's robust enough to support most head units and software applications in market today. The concept encompasses delivery of updated vehicle information, new product feature releases, repair protocols, recall notices, lifetime maintenance alerts, warranty details and much more.
"Tweddle Group is pleased to develop another industry-leading Proof of Concept," said Paul Wilbur, CEO and President of Tweddle Group, Inc. "Contextually-aware information will enhance the driving experience for our OEM customers and help technicians fix vehicle problems right the first time. Tweddle's proven solution manages content and delivery of information through any extensible platform and can integrate with any application developer or hardware manufacturer."
The solution employs UIEvolution's UIE CloudConnectTM, a comprehensive platform that delivers advanced connected car services. It lets drivers monitor vehicle health—checking their oil level, for instance—through their form of choice: head unit, mobile device or web browser, all in real time. The platform can also alert selected service dealers and mechanics when issues arise. It can even book the service appointment. All these advanced services can be personalized by the driver.
"We are delighted to partner with Tweddle Group for this state-of-the-art solution," said Chris Ruff, CEO and president of UIEvolution. "Mobility is transforming the auto industry in historic ways, and this collaboration builds on the innovations we're currently providing to the telematics industry."
To find out more about this partnership or the many other capabilities of UIE CloudConnectTM and UIEvolution's enabling technologies, please visit us at TU Automotive Detroit in Booth #58 on June 3-4, 2015.
About Tweddle
With over 650 employees and offices in the United States, Belgium, Italy, the U.K., and China, Tweddle Group is a leading provider of information and publishing solutions for automotive OEMs and their suppliers. Tweddle's unique combination of services encompasses content development, management and delivery of Vehicle Information to support OEM service and owner information initiatives. OEMs such as BMW, Chrysler, Ford, Nissan and Toyota rely on Tweddle to deliver innovative solutions designed to increase customer satisfaction and enhance the owner information initiatives. For more information, please visit http://www.tweddle.com
About UIEvolution
UIEvolution is a vertical cloud Software-as-a-Service (SaaS) provider specializing in highly scalable connected device software and solutions across a broad range of markets, including Automotive, Cruise, Hotel, Retail and more. We believe that technology and connectivity should enhance and never distract from life experiences. From our inception in 2000, we have said - The User's Experience Matters. And, now for nearly 15 years we have made software and provided services that deliver this vision. Headquartered in Seattle with offices in Tokyo and Detroit, UIEvolution has a proven track record with clients like Toyota, Lexus, Carnival Cruise Lines, Samsung, AT&T, Microsoft, Disney, Mitsubishi and Panasonic. http://www.uievolution.com