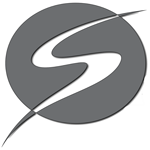 The Business Trainer program is a lot like having a personal trainer for your business.
Hazel Crest, IL (PRWEB) June 04, 2015
Simplified Accounting today introduced a new program to help entrepreneurs survive and prosper, noting Forbes Magazine September 2013 article that eight out of 10 entrepreneurs fail within 18 months.
Aimed at small businesses, freelancers and entrepreneurs, the "Business Trainer" program "is a lot like having a personal trainer for your business," said Senica Evans, owner and president of Simplified Accounting, Inc.
"Just like a personal trainer in the gym," Evans said, "Simplifed Accounting evaluates a client's business to identify its strengths and weaknesses."
"From that, we develop a strategy plan to eliminate their weaknesses and amplify their strengths," she says. "And then, most important, we work with them to achieve the action plan and bring their business to the next level."
Simplified Accounting offers the Business Trainer sessions remotely or in person.
The company says its new roll out comes amid an economic revolution that is pushing, or luring, many people to become entrepreneurs, the vast majority of whom fail -- often because they didn't understand their own business or overlooked simple but vital elements.
Simplified Accounting is an American-owned and operated accounting and business consulting company serving small businesses, freelancers, and entrepreneurs.
Simplified also advises and represents its clients on state and federal tax matters as well as general accounting services. It has clients in the United States and internationally in fields including retail, IT, construction and various professional services.
For more information, contact Senica Evans of Simplified Accounting at 708.872.7366 or email at sevans(at)simplifiedaccount(dot)com. You can also visit us on the web at http://www.simplifiedaccount.com.