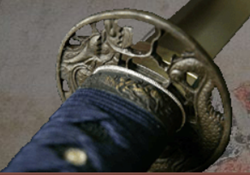 Swords hold a special place in the hearts of Japanese people.
(PRWEB) June 05, 2015
Real-Sword.com, the one-of-a-kind online swords store, is doing exceedingly well in helping Japanese sword lovers grab their preferred swords online. Flaunting a wide range of the best quality swords in its inventory, the store allows its customers to explore the collection before zeroing on their favorite Japanese sword. Aside from other majestic swords, Real-Sword.com is offering Japanese samurai katana swords to interested customers at the best prices.
Speaking about the significance and availability of Japanese samurai katana swords at Real-Sword.com, a senior store official commented, "Swords hold a special place in the hearts of Japanese people. For them, these formidable weapons – samurai katana swords, especially – signify purification and spiritualism. Since these are one of the most iconic symbols of Japanese culture, you would find every household in Japan owning a couple of them for sure. For those in other parts of the world, we have now become a one-stop resource for buying the best quality Samurai Katana swords online. We have more than 54 variants of samurai katana swords available in our inventory, which is growing with each passing day."
Real-Sword.com flaunts a range of Japanese swords, Tanto swords, Wakizashi swords, SAKABATO swords, and Naginata swords, each of which is majestic and special for peculiar reasons. The online swords' store ships its products to the US, UK, Australia, Canada, Germany, France, Belgium, Middle East, Asia, Austria, Norway, Finland, Luxembourg, Malta, Portugal, Spain, Ireland, Africa, Sweden, and Italy. The online store further promises to offer its products at perfectly reasonable prices; thereby, helping its customers own a piece of Japanese culture without shelling out a fortune.
The senior store official stated further, "Gone are the days when artifact collectors would visit thrift shops in city streets to lay their hands on their preferred work of art; nowadays, with online stores, the things have changed for good. We, at Real-Sword.com, are a part of this revolution that is making rounds these days. At our online store, artifact collectors can feast their eyes on some of the best Japanese swords that deserve a rightful place in their collection of artifacts. We make all possible efforts to ensure that our customers get the best products every time without fail. To do this, we have a team of trained craftsmen who know the ins and outs of Japanese sword-making and produce spectacular weapons of admiration for our customers."
The Japanese samurai katana swords available at Real-Sword.com need no introduction as such since their quality, precision, and appearance speak for themselves. Every month, the online store gets numerous orders from customers who want to buy samurai katana online at the best prices. Adhering to their requirements, folks at Real-Sword.com promise to help them buy Japanese sword online with confidence.
About Real-Sword.com:
Camarillo, California based Real-Sword.com enjoys the reputation of being a one-of-its-kind online store that specializes in Japanese swords. The leading online swords store flaunts a range of quality swords in its inventory, which include Tanto swords, Wakizashi swords, SAKABATO swords, Naginata swords, and katana sword. The exclusive range of samurai katana sword available at Real-Sword.com promises superior craftsmanship, quality material, and simply majestic form.
Contact Information:
Real-Sword.com
2021 Barry St
Camarillo, California 93010
United States 
Email: salerealsword@gmail.com, servicerealsword@hotmail.com
Website: http://www.real-sword.com/
# # #