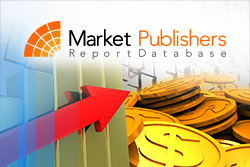 London, UK (PRWEB) June 03, 2015
The increased digitisation of banking has resulted in the emergence of various threats to the payment ecosystem. Organised and innovative, cybercriminals are making targeted attacks to turn digital networks' vulnerabilities to their advantage. Whilst banks' interconnectivity enhances service delivery, it can also leave them not protected against cybercriminals.
During 2010–2015, there has been a hike in the number of systematic and indirect attacks, bringing up issues as to if banks can maintain security systems ahead of perpetrators.
Banks are required to shun the all-round defence approach and devise strategies to implement risk management tools more effectively. Extra security checks lose their value in case customers consider them to be inconvenient. Security systems need to be smart enough to identify a departure from normal behaviour (account access from an unregistered device or at strange hours) and enhance requirements for authentication. Despite various context-aware applications having begun making headway into financial service systems, there is a dearth of industry-wide applications, particularly in retail banking and consumer payments. At large, each and every participant in the payment ecosystem is responsible for lining up against the various fraudulent practices.
New market research report "Insight Report: Security in Consumer Payments and Retail Banks" developed by Timetric is now available MarketPublishers.com.
Report Details:
Title: Insight Report: Security in Consumer Payments and Retail Banks
Published: May, 2015
Pages: 32
Price: US$ 3,800.00
https://marketpublishers.com/report/finance_services/cards/insight-report-security-in-consumer-payments-n-retail-banks.html
The report provides an extensive review of the key challenges banks are facing with when dealing with cybercriminals and also the measures taken to overcome them. It analyses cutting-egde security tools, offering a detailed analysis of emerging technology and its probable impact on payments security. The report also discusses the relationship between security and consumer convenience. Additionally, it presents deep insights into the importance of progressive, context-aware security, the approaches of retail banks to reduce data leakage and fraud instances.
Report Highlights:

Discussion of the methods to counter attacks on retail bank payment systems
Identification of major challenges being faced by banks in protecting and securing consumer payments
Examination of the initiatives shown by banks to keep payment infrastructures safe
All-round overview of the emerging technology alongside its possible influence on payment security
Consideration of whether context-aware security is able to help banks balance security and consumer convenience
Details on key instances of cyber attacks on retail banking payment systems during 2012-February 2015
Study of security tools and measure adopted by banks to lower cases of fraud, and also their affect and weaknesses
Primary security concerns with respect to outsourcing processes
Brief review of vendor management best practice
The growing rope of tokenisation and biometrics in securing payments in the retail bank industry.
More new market research reports by the publisher can be found at Timetric page.