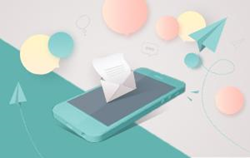 You need to proactively communicate your brand message or others will do it for you
(PRWEB) June 09, 2015
To kick off this initiative, CEO Alexander Kernishniuk gave an interview to Inc.'s Christina DesMarais, titled "4 Tips on Recovering From a Reputation Crisis." The article focused on how businesses can learn from a negative situation and protect their reputation before, during, and after a crisis. "You need to proactively communicate your brand message or others will do it for you," says Kernishniuk, who shared four tips on how to best bounce back from a reputation low.
MacKeeper plans to release several additional articles in the coming months on a range of helpful and informative topics that go far beyond the scope of sales or tech support. "Our goal is to be an active member of the tech community and share information that helps people, protects people, and adds value to their digital lives," says Volodymyr Diachenko from MacKeeper's Communications Team. Topics will include how to protect laptops and data when traveling as well as back to school data protection for students.
In April, MacKeeper celebrated five years and 20 million downloads worldwide. As the market share of the Mac OS operating system continues to grow, so will the threats and vulnerabilities. MacKeeper intends to use this experience to educate users, business leaders, and others about security, data protection and more.   
About MacKeeper  
The all new MacKeeper 3.x is an award-winning service with 16 advanced Mac utility tools and the Human Inside feature: interaction with technical experts is built into the software interface (which differs from the standard customer support/call center model), so customers no longer need to look for support phone numbers or email addresses.
To read the INC article, go to http://www.inc.com/christina-desmarais/4-tips-on-recovering-from-a-reputation-crisis.html
To learn more about MacKeeper, go to http://www.mackeeper.com