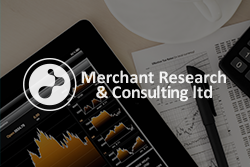 London, UK (PRWEB) June 03, 2015
The global benzene market has recently gathered steam. The demand for benzene is expected to rise, posting 3.5% growth annually in the years to come. Remarkable growth in the upstream markets for benzene is likely to spur growth of the benzene demand and production in the upcoming years. Meanwhile, the global benzene market is anticipated to be highly driven by the Asian region, especially by China.
A lion's share of the world benzene demand comes from the ethylbenzene and cumene production. Today, the benzene market performance is determined mainly by the demand from ethylene, gasoline and paraxylene given the by-product status of benzene.
In-demand market research report "Benzene: 2015 World Market Outlook and Forecast up to 2019" prepared by Merchant Research & Consulting Ltd is now available at mcgroup.co.uk.
Report Details:
Title: Benzene: 2015 World Market Outlook and Forecast up to 2019
Published: January, 2015
Pages: 327
Price: US$ 4,500.00
http://mcgroup.co.uk/researches/benzene
This topical research report presents a comprehensive global, regional and country-wise analysis of the benzene market with an access to historical and current data, and quantitative and qualitative information about the market performance from the trustworthy sources. The report delves deep into the benzene capacity, production and consumption trends; uncovers trade statistics, characterizes price fluctuations. Besides, the research report traces recent activities of the major participants such as SINOPEC, ExxonMobil Chemical Co, Shell, Dow, CNPC, etc. Furthermore, the study analyzes the prominent events that have occurred in the benzene market from pole to pole. A handful of tables and figures for easy data perception is provided in the report. Additionally, the study includes a holistic forecast for the global benzene market up to 2019.
To find other topical market reports by the publisher, kindly visit Merchant Research & Consulting page.