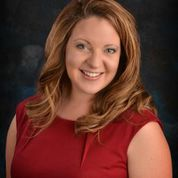 Victor, New York (PRWEB) June 04, 2015
On June 12 the Victor Chamber of Commerce will host an educational session on Social Marketing & Selling presented by Jessica Nava of Finger Lakes Technologies Group. Jessica will share what businesses can and should be doing in the new age of social marketing. She will discuss how to stay on top of LinkedIn, Facebook, Twitter, Google+, and much more.
Jessica will also cover what is appropriate and inappropriate for employees and how to protect a company's brand and the individuals that work for it when it comes to social media.
The presentation is open to the community.
This event will be held at the Legacy, 681 High Street, Victor on Friday, June 12th from 7:30 to 8:30 AM.
About the Chamber: The Victor Chamber of Commerce is a premier business organization that promotes connections, provides resources and advocates on behalf of our membership. The chamber advances the development of commerce in the Victor area by stimulating and promoting business and tourism, creating and fostering programs and services that benefit its members, and facilitating the exchange of information and ideas.