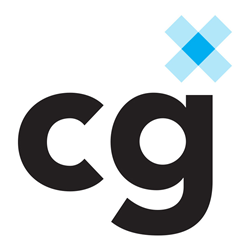 Tim brings to The Canton Group a combination of marketing expertise and technology knowledge necessary to drive our growth to the next level. - Ethan Kazi, CEO, The Canton Group
Baltimore, MD (PRWEB) June 03, 2015
The Canton Group, a leading web and software development firm that transforms businesses with technology, announced today that Tim Dodge has joined the company as Chief Marketing Officer. Mr. Dodge joins The Canton Group as it implements an ambitious growth strategy built on years of successful customer engagements.
Tim is a tech industry veteran who has developed and managed marketing functions for a variety of technology companies. Before joining The Canton Group, Tim was Vice President of Strategic Marketing at TESSCO Technologies, where he was responsible for marketing strategy and execution. Previously, Tim held Marketing VP roles at Concurrent Computer Corporation and Optinel Systems, where he handled corporate and technology marketing for commercial and government businesses.
As Chief Marketing Officer at The Canton Group, Tim is responsible for the creation and implementation of a marketing strategy that showcases The Canton Group's digital transformation expertise for an extensive and diverse client list that includes companies such as Audi USA, Kaiser Permanente, NASA, Johns Hopkins Medicine and University of Southern California. Tim reports to The Canton Group's CEO, Ethan Kazi.
"Our clients are finding new and exciting ways to apply our solutions to solve complex business challenges," said Ethan Kazi. "As our business continues to expand into new markets and applications it is important that we clearly articulate the value and expertise that we can provide. Tim brings to The Canton Group a combination of marketing expertise and technology knowledge necessary to drive our growth to the next level."
"Companies continue to find innovative uses for digital technology to transform business outcomes, and The Canton Group has a demonstrated ability to turn concept into reality," said Tim Dodge, Chief Marketing Officer, The Canton Group. "I'm excited about the opportunity to communicate such a compelling success story to our existing and potential clients."
Tim earned his master's degree from Wake Forest University and his bachelor's degree from the University of North Carolina at Charlotte.
ABOUT THE CANTON GROUP
Consistently recognized as the leading web and software development firm in Baltimore, The Canton Group is dedicated to engineering innovative web solutions that help organizations achieve critical business and organizational objectives. The Canton Group has an award-winning team of cross-platform web architects and developers that help organizations use technology to innovate and successfully adapt to rapid changes in the modern digital landscape.