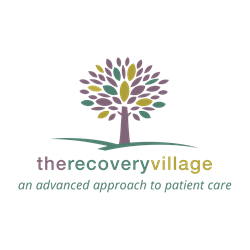 "We are so proud of the support we have been able to provide our patients over the last two years," said Dr. Sam Kelley, Chief Medical Officer
Umatilla, FL (PRWEB) June 04, 2015
The Recovery Village, an 80 bed full-continuum of care treatment center specializing in addiction, substance abuse, eating disorders and co-occurring mental health issues is celebrating two years since opening its doors in Central Florida in June 2013. Located just north of Orlando in Umatilla, FL, the center has treated over 1,500 patients and expanded both inpatient services and outpatient accommodations.
"We are so proud of the support we have been able to provide our patients over the last two years," said Dr. Sam Kelley, Chief Medical Officer. "From our physical expansion onsite, to opening new sober residences in order to support our patients in recovery, we feel extremely fortunate to continue to provide the best possible care and services for our patients."
The Recovery Village offers affordable acute medical detox, residential treatment, partial hospitalization, intensive outpatient programs, and sober housing options, utilizing evidence-based treatment modalities in a luxurious setting designed to minimize discomfort. The center's industry-leading programs address alcohol and drug addiction while focusing on co-occurring disorders and dual diagnoses.
A serene upscale location, The Recovery Village provides patients with a tranquil and secure environment for recovery. In addition to the 67,000 square-foot residential facility, The Recovery Village owns and operates both male and female sober houses in Lake County, allowing their patients to transition to lower levels of care offsite while still being able to receive outpatient services at the center. The center provides 24-7 anonymous pick-up services by chauffeur and is convenient to several area airports, including Orlando International and Sanford International Airport.
The Recovery Village is a subsidiary of Advanced Recovery Systems, which manages a family of treatment centers across the United States. Advanced Recovery Systems is an integrated behavioral healthcare management company focused on providing patient-centered care in an environment that empowers and aids individuals on their path to recovery.
The ARS network of treatment centers include The Recovery Village at Umatilla (FL), The Recovery Village at Palmer Lake (CO), Next Generation Village in Sebring, FL opening July 2015, Orlando Recovery Center opening August 2015, and Pacific North Recovery Center (WA) opening in fall 2015.
For more information about ARS, please contact Allison Kreiger Walsh, Vice President of Business Development, at (321) 231-0791, or email awalsh(at)advancedrecoverysystems(dot)com.