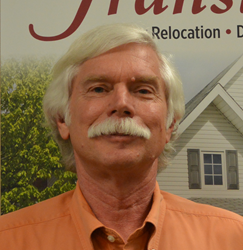 Jordan Lake, NC (PRWEB) June 03, 2015
Wade Yarbrough and Michelle Yarbrough are looking forward to serving local seniors, families and individuals making challenging life transitions through their new business, Caring Transitions of Jordan Lake.
Caring Transitions is America's largest resource specializing in managing relocations for seniors and busy families as well as downsizing and estate liquidations. In addition to organizing, packing, decluttering, moving and resettling, Caring Transitions can handle on-site and online estate sales, liquidations, and preparing homes for market. Caring Transitions of Jordan Lake serves Apex, Cary, Pittsboro, Holly Springs, Moncure and the surrounding areas.
"Caring Transitions is here to help folks when they really need it. The nice thing about Caring Transitions is that we can take care of all your moving, settling and estate clearing needs with just one call. And since all of our services are tailored to the needs of the client, you can bring us in just for the tasks you need," Wade said. "Whether you're a senior moving in with family, a family clearing out an estate or an individual facing a difficult move, we're here to be your resource."
Wade comes to Caring Transitions with 35 years of project and employee management experience in corporate America, most recently as the Vice President of Support for a large healthcare software company. Wade has a doctoral degree in behavioral analysis and has taught on a part-time basis at a variety of universities including the University of North Carolina. Michelle has a background in commercial art and has spent the last 15 years running their horse boarding and aquaponic greenhouse businesses. She recently earned her certification in home staging from the Home Staging Institute of California and is looking forward to starting her new career as the space planning and staging expert for Caring Transitions of Jordan Lake.
"We were both in a position where we were ready to start our second careers, but it had to be something that we would find enjoyable and rewarding. My inspiration was my father, who, at 85, still owns and operates his own business. I wanted my own business and I wanted that business to give back to the community. Caring Transitions is the perfect opportunity for us to work together, combine our talents and benefit the community," Wade said.
"We're looking forward to owning a business that can really make a difference in peoples' lives during what can be a truly challenging time. With Wade's project management and leadership background, my commercial art and staging background, and our combined experience with business ownership, Caring Transitions is a company you can count on," Michelle added.
In addition to the experience the couple brings to the business, Wade is a Certified Relocation and Transition Specialist, a designation bestowed by an independent organization that evaluates providers of senior relocation services. Caring Transitions of Jordan Lake is bonded and insured.
Caring Transitions is a trusted and highly respected national company leading the way in senior relocation, household liquidations and estate sale management in more than 150 locations across the United States. Caring Transitions is part of the International Franchise Association, the Small Business Association's Franchise Registry, VetFran and Minority Fran.
For additional information about Caring Transitions and to learn how the company can help you and your family, call (919)267-1440, email WYarbrough(at)CaringTransitions(dot)net or visit http://www.CaringTransitionsJLNC.com.
About Caring Transitions
Caring Transitions, founded in 2006, is the first national franchising concept specializing in senior relocation and transition services. With more than 150 locations throughout the United States all owned and operated by Certified Relocation and Transition Specialists, Caring Transitions provides clients with supportive moves, auctions, rightsizing and transitions. This includes expert advice plus a well-executed transition plan beginning with the initial sorting of personal belongings through packing, shipping and selling of items to the final clearing and cleaning of the property. For more information, visit http://www.caringtransitions.com or visit us on Facebook or Twitter.