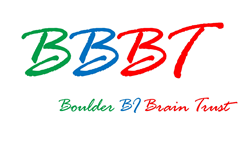 We are thrilled to present to this remarkable organization, which continues to drive innovation forward in the BI, analytics, and data community. -- Satyen Sangani, CEO, Alation
Boulder, Colorado (PRWEB) June 03, 2015
On Friday, June 5, 2015, Alation's CEO, Satyen Sangani, will brief BBBT on the problem of data sprawl, providing new insights on how to navigate enterprise data.
The right data is hard to find, hard to use, and hard to understand. With so much data residing in silos and bloated data warehouses, analysts and business users alike find it hard to derive value from data, much less gain a complete view of what data is available. Alation combines the power of machine learning with human insight to automatically capture information about what the data describes, where the data comes from, who's using it and how it's used.
"I'm very impressed with Alation's level of sophistication and their understanding of the data complexity problem," said BBBT Founder, Claudia Imhoff. "BBBT members will appreciate and quickly understand the role Alation plays in the overall comprehension of data."
"BBBT is a forward-thinking group of innovators, influencers and experts," said Mr. Sangani. "We are thrilled to present to this remarkable organization, which continues to drive innovation forward in the BI, analytics, and data community."
A podcast summarizing the presentation will be available at the BBBT podcasts page and a video of the presentation will be available at the BBBT videos page.
About BBBT
The Boulder Business Intelligence Brain Trust has served the BI industry since 2006. It is a consortium of over 180 industry analysts, experts, and practitioners from around the world. BBBT hosts BI industry vendors who provide extended, interactive briefings, streamed live as webinars exclusively to BBBT members. It's a reciprocal arrangement, the members receive the latest information on current and planned BI tools and technologies, and the vendors get valuable feedback on their offerings, marketing, and messaging.
About Alation
Alation's enterprise data accessibility platform empowers employees inside of data-driven organizations to find, understand, use, and govern data for better, faster business decisions. Alation is based in sunny Redwood City and funded by Andreessen Horowitz, Bloomberg Beta, Costanoa Venture Capital, Data Collective and General Catalyst Partners. Customers include eBay, MarketShare, and some of the world's largest finance and retail firms. For more information, visit alation.com.