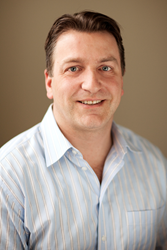 "I view this honor as a testament to our entire organization as it would never have been possible if it weren't for the collective efforts of every cleverbridge employee and the community we support." ~ Craig Vodnik, co-founder, cleverbridge
Chicago (PRWEB) June 04, 2015
cleverbridge, a global full-service ecommerce provider for software and cloud companies, announces that Techweek Chicago has named cleverbridge co-founder, Craig Vodnik, to the 2015 Techweek100. The list identifies leaders who have made a significant impact on the technology and innovation ecosystem in which they operate. The Techweek100 includes leaders of fast-growing tech companies, prominent investors, key enablers of the digital ecosystem, creators of new technologies, and other innovators that make important contributions to their field.
The Techweek100 is not a ranking, but rather an annual list of 100 most distinguished technology organizations and their leaders selected by the Techweek community, Techweek Advisory Boards, and the Techweek team. To create each list, Techweek reviews the thousands of nominations from the community and Executive Advisory Board, relative to five major factors in the nomination process. The nominee must have played an instrumental role in the growth of an accelerating market-specific technology company; led specific innovative technology initiatives for public or private corporations in his or her ecosystem; been an active supporter of growth in the community as an advisor or mentor; created a net benefit for the public; and been an integral part of companies attaining the necessary capital for success and strategic growth.
"I'm honored and humbled to have been selected to this year's list, among this group of industry leaders," said Vodnik. "As cleverbridge has continued to grow as a global organization over the last 10 years, we've spent more time and energy continuing to not only innovate, but give back to our technology community. I view this honor as a testament to our entire organization as it would never have been possible if it weren't for the collective efforts of every cleverbridge employee and the community we support."
Vodnik was also recently named a finalist for EY Entrepreneur Of The Year™ 2014 in the Midwest and 2014 ITA CityLIGHTS Awards CEO of the Year finalist. Both awards program recognizes entrepreneurs who demonstrate excellence and extraordinary success in areas such as innovation, financial performance and personal commitment to their businesses and communities. Founded in 2005, cleverbridge has been profitable since 2007 and has grown from the four founders to more than 280 employees between offices in Cologne (Germany), Chicago, San Francisco, and Tokyo today. Outside of cleverbridge, Vodnik has continued to help develop other entrepreneurs as a mentor at 1871 and Catapult Chicago, and is a member of Hyde Park Angels.
The 2015 Techweek100 is available online at http://techweek.com/techweek100. To learn more about cleverbridge, please contact inquiry(at)cleverbridge(dot)com or visit http://www.cleverbridge.com.
About Techweek
Techweek is a seven‐day conference, expo and festival where entrepreneurs, tech visionaries and thought leaders gather together to enable to innovation ecosystem in the cities of Chicago, Detroit, Kansas City, Los Angeles, Miami and New York. Techweek curates a compelling programming that allows a global spotlight to shine on each ecosystem and its leaders. Past speakers include Rahm Emanuel (Mayor, Chicago), Travis Kalanick (CEO, Uber), Craig Newmark (Founder, Craiglist), Dan Gilbert (Founder, Quicken Loans), Jonah Peretti (Founder & CEO), Susan Paley (First Employee and Former CEO, Beats by Dr. Dre), Peter Diamandis (Founder, X PRIZE) and Pitbull (World renowned musician). The Techweek expo has gathered more than 200 sponsors, including companies such as Google, American Airlines, Microsoft, Motorola, Redbox, Uber, Yelp and Wordpress. For more information, visit http://www.techweek.com.
About cleverbridge
cleverbridge is a proven leader in ecommerce technology, services and expertise for global software and cloud companies that serve consumers and businesses. For more than 300 clients – including Avira, Corel, Dell, Malwarebytes and Parallels – cleverbridge is a true extension of their teams, understanding each client's billing models, markets, channels and specific ecommerce requirements. cleverbridge provides an unsurpassed customer experience so that clients can strategically leverage ecommerce to effectively build customer relationships and generate more revenue. Headquartered in Cologne, Germany, cleverbridge has offices in Chicago, San Francisco and Tokyo. For more information, visit http://www.cleverbridge.com.