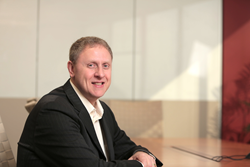 Our mission is to provide job seeking behavior information and analytics for more than 1.8 billion people.
San Francisco, CA (PRWEB) June 04, 2015
Joberate™, a technology platform that is the world's first and only global people directory for job seeking behaviors that monitors and measures job seeking activities of the global workforce by accessing publicly available Social Data, and Avature, a leading provider of innovative Web 2.0 talent acquisition solutions delivered as SaaS, announce that an API integration between the two technology platforms has been established.
Avature clients can now gain a competitive advantage in recruitment of top talent by subscribing to Joberate's global people directory delivered within Avature's native environment and configured workflows, and immediately gain access to real-time job seeking behaviors of potential candidates, including Joberate's unique job seeking behavior metric called J-Score™.
The speed with which people decide to change their jobs represents a tremendous opportunity for Talent Acquisition and Recruiting departments that are charged with recruiting top talent, with time to hire, quality of hire, and cost per hire being their key performance metrics. Receiving a notification via the Avature platform when a person's J-Score increases enables recruiters to immediately contact a prospect with a potential job offer, which gives recruiters a competitive advantage for top talent, and helps them improve all of their key performance metrics.
"Our mission is to provide job seeking behavior information and analytics for more than 1.8 billion people over the next three years, which represents nearly half of the world's employable population," said Michael Beygelman, Joberate CEO. He continued, "Our technology demonstrates the power and the capability of leveraging Social "Big" Data and machine learning, to provide real-time insights about observable job seeking behaviors of the global workforce to help companies hire top talent quickly and cost-effectively."
Alexander Mann Solutions, the world's leading provider of talent acquisition and management services, will be the first global solutions provider to roll out the integrated Avature and Joberate capabilities to its client portfolio.
Jerry Collier, global head of innovation at Alexander Mann Solutions added, "We're always looking for new ways to help our clients use leading edge technologies to source high-quality candidates more efficiently. We believe that the Joberate API integration with Avature can be a powerful enabler to leverage social big data and accomplish exactly that."
To access the Joberate global people directory of job seeking behaviors inside the Avature system, Avature users will need to contact Joberate to acquire a license. Alexander Mann Solutions clients can contact their Account Director for additional information.
About Joberate
Joberate's vision is to help society better understand job seeking behaviors of the global workforce, and to measure and quantify that behavior so that it's easier for companies to retain their high value employees, recruiters to find better talent, and for people to find work that fulfills their lifestyle. Joberate's technology platform is available to API partners for integration into leading Talent Management, ATS, CRM, and HRMS applications.
Joberate won the 2014 iTalent technology competition, hosted by HRO Today Forum, from a prominent field of finalists including Glassdoor, Jibe, Smashfly, and 1-Page. In 2013 the company was named a finalist at the UK National Online Recruitment Awards competition in the category of Best Innovations in Online Recruitment along with prominent companies like LinkedIn, and Joberate was recently shortlisted by SAP for the "Big Data Startup of the Year" award.
Learn more about Joberate at http://www.joberate.com.
About Avature
Avature is a highly flexible enterprise SaaS platform for Global Talent Acquisition and Talent Management. Founded by Dimitri Boylan, co-founder and former CEO of HotJobs.com, Avature brings commercial internet technology performance and usability standards to enterprise HCM software. The Avature platform allows HR professionals to design innovative solutions for recruiting, internal mobility, and performance challenges. Used in 64 countries and 14 languages, Avature has over 360 customers and delivers its private cloud services from data centers in the US, Europe, and Asia. Avature has offices in Buenos Aires, London, Madrid, Melbourne, New York, and Shenzhen.
Learn more at http://www.avature.net.
About Alexander Mann Solutions
Alexander Mann Solutions is the world's leading provider of talent acquisition and management services. It integrates outsourcing capability and consulting expertise to enable organisations to attract, engage and retain top talent. Working with over 65 outsourcing clients and consulting to hundreds more, Alexander Mann Solutions employs over 3,000 people and acts as a trusted adviser to clients across multiple industry sectors, in over 82 countries.
Rosaleen Blair, who was named Veuve Cliquot UK Businesswoman of the Year in 2007, founded Alexander Mann Solutions in 1996.
Alexander Mann Solutions' work is all about people – doing the best by its employees, clients and candidates is central to the firm's philosophy that people are the foundation for success.
For more information please visit http://www.alexandermannsolutions.com.