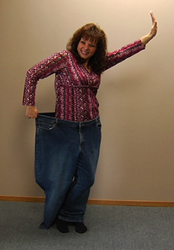 Diet Doc adds FDA approved, prescription Saxenda for weight loss into their collection of already successful diet products.
Miami, FL (PRWEB) June 04, 2015
Now, Diet Doc patients who have tried everything to lose embarrassing and dangerous excess fat, and who have a BMI of 30, or more or greater than 27 with at least one other weight-related condition, such as high blood pressure, can now take advantage of FDA approved prescription Saxenda for weight loss, which was developed after patients reported losing weight when taking Victoza for type 2 diabetes. Saxenda is not prescribed to treat diabetes and, because it contains the same active ingredients as Victoza, these two medications should not be taken together. A glucagon-like peptide, GLP-1, receptor agonist, prescription Saxenda works to signal the brain that the stomach is full and satisfied while also helping beta cells normalize blood sugar levels.
Like most prescription drugs, side effects, including nausea, hypoglycemia, constipation, vomiting, headache, abdominal pain, fatigue and increased lipase have been reported. And, although there is no direct evidence related to liraglutide's association with cancer, patients with a family history of medullary thyroid carcinoma or multiple endocrine neoplasia syndrome type 2 are discouraged from taking prescription Saxenda for weight loss.
New patients will be asked to complete an initial health questionnaire and schedule a confidential, online doctor consultation with one of the company's highly trained doctors, during which the entire system will be reviewed, past weight loss attempts discussed, medical conditions and prescription medications examined and weight loss goals explored. Based on this information, the doctor will create a master plan for each patient that will include personalized meal and snack plans that are designed by certified nutritionists to be compatible with age, gender, food preferences, nutritional needs and medical conditions. Patients will receive a full report of findings, including recommendations for the safest, fastest and most appropriate method of weight loss and prescription diet products. Patients who qualify to add FDA approved prescription Saxenda, delivered via injectable dosing, have been successful in losing about 5% of their body weight. Other patients, who desire to accelerate the rate at which they see fat melting from the most difficult to lose areas, may choose to incorporate Diet Doc's hormone diet treatments to seek out and release stored fat to be quickly burned and flushed from the system, their exclusive diet pills and appetite suppressants that control the urge to overindulge and eliminate the temptation to reach for unhealthy carbohydrates and their powerful fat burners that melt fat four times faster than other products.
Diet Doc understands that many patients avoid weight loss treatment due to costly, embarrassing and time consuming doctor visits. For this reason, the company partnered with Telemedicine, enabling patients in even the most remote regions of the country to consult with doctors, schedule weekly checkup calls and reorder their prescription diet products for direct delivery to their home or office.
Diet Doc has earned a reputation of trust and reliability and has become a nationally recognized leader in the weight loss industry by continuing to offer natural, safe and effective prescription weight loss products that are developed in fully licensed, FDA approved, U.S. based pharmacies. They provide their patients with the safest, most effective and most current weight loss treatments, all supervised by their staff of specially educated, committed and compassionate experts who are available on an unlimited basis throughout each patient's journey. The company urges those of all ages, genders, shapes and sizes to call today.
About the Company:
Diet Doc Weight Loss is the nation's leader in medical, weight loss offering a full line of prescription medication, doctor, nurse and nutritional coaching support. For over a decade, Diet Doc has produced a sophisticated, doctor designed weight loss program that addresses each individual specific health need to promote fast, safe and long term weight loss.
Diet Doc Contact Information:
Providing care across the USA
Headquarters:
San Diego, CA
(888) 934-4451
Info(at)DietDoc(dot)info
http://www.dietdoc.com
Twitter: https://twitter.com/DietDocMedical
Facebook: DietDocMedicalWeightLoss
Linkedin: https://www.linkedin.com/company/diet-doc-weight-loss?trk=biz-brand-tree-co-logo