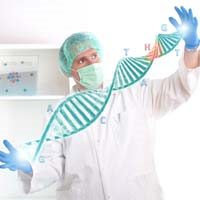 BAP1 immunostain represents an excellent biomarker...
(PRWEB) June 05, 2015
Scientists from multiple Italian hospitals and universities have just released their findings on the effectiveness of a BAP1 gene test to identify mesothelioma. As Surviving Mesothelioma reports, the results are promising. Click here to read the full story.
Doctors with the University of Brescia and five other Italian medical centers measured BAP1 expression in 266 patients with either mesothelioma (212), benign mesothelial tumors (12), or reactive mesothelial proliferations (42).
"BAP1 immunostain represents an excellent biomarker with an unprecedented specificity (100%) in the distinction between benign and malignant mesothelial proliferations," writes Dr. Marta Cigognetti, primary author of the study.
According to the report in Modern Pathology, BAP1 was expressed in every one of the benign mesothelial conditions whereas it was only present in about a third of the mesothelioma cases.
"This study suggests that BAP1 staining is a test patients may want to ask about if they have some type of mesothelial condition that could potentially be mesothelioma," says Alex Strauss, Managing Editor of Surviving Mesothelioma.
You can now read all of the details of the newly released study on the Surviving Mesothelioma website. See Gene Test May Lead to More Accurate Mesothelioma Diagnosis.
Cigognetti, M et al, "BAP1 (BRCA-1 associated protein 1) is a highly specific marker for differentiating mesothelioma from reactive mesothelial proliferations", May 29, 2015, Modern Pathology, Epub ahead of print, http://www.nature.com/modpathol/journal/vaop/ncurrent/full/modpathol201565a.html
For nearly ten years, Surviving Mesothelioma has brought readers the most important and ground-breaking news on the causes, diagnosis and treatment of mesothelioma. All Surviving Mesothelioma news is gathered and reported directly from the peer-reviewed medical literature. Written for patients and their loved ones, Surviving Mesothelioma news helps families make more informed decisions.