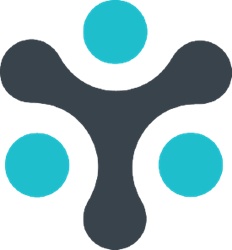 The solution will significantly impact the accuracy of data we receive for our students in order to better serve them.
Austin, TX (PRWEB) June 04, 2015
Harrison County School District (MS) will move from a paper-based system to an online solution for student registration. The 14,600 student district partnered with InfoSnap to implement a streamlined solution for new and annual student registration through seamless integration between InfoSnap and Harrison's student information system (SIS), InformationNOW (iNOW), from Chalkable.
"In our search for an online student registration provider, it was imperative to select one that has strong integration capabilities with iNOW. InfoSnap has developed the proper infrastructure to create solutions that integrate exceedingly well with our SIS and has an exclusive partnership with Chalkable," said Amy Dupree, District iNOW Support at Harrison. "Once we calculated the costs associated with manual registration, the result of saving $80,000 per year was a strong motivator to partner with InfoSnap."
InfoSnap will customize a solution based on the district's existing business processes. Families who have more than one child in the district can 'snap' data from one student to another. The use of SmartForm™ technology, an intuitive tool built into the solution, will collect relevant data based on previously entered information or choices (grade, activities, medical history, etc.).
The data submitted by families is reviewed, polished, and formatted to meet the district's policies and then delivered into iNOW. "The solution will significantly impact the accuracy of data we receive for our students in order to better serve them," notes Dupree.
The district will also implement InfoSnap's Language Localization to meet the need of this diverse population by providing multilingual forms to families in both English and Spanish.
"Harrison County School District is comprised of 22 schools and 14,600 students. Our solution from InfoSnap will provide families with a convenient method to complete registration and also alleviate the time, money, and resources the district allocates every year to distribute and collect paper forms," notes Dupree.
Online registration via InfoSnap launched on May 11, for families to register kindergarteners and will be available July 6, for students returning to the district for the upcoming school year.
About InfoSnap
InfoSnap®, Inc. is the leading provider of cloud-based registration management solutions, including online Application, Admissions, School Choice/Lottery, New Student Enrollment, Annual Student Registration, and Staff Registration, designed specifically for Pre K-12 independent, charter, and public schools. All solutions are backed by dedicated solution specialists, supporting both administrators and families. InfoSnap was founded in 2000 and serves a growing client base of 10,000+ Pre K-12 schools around the world. For more information, visit InfoSnap.com.