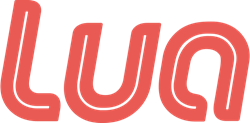 "We are honored to be recognized by Aragon for our innovative approach to enterprise communication." - Austin Lane, Chief Product Officer at Lua
New York, NY (PRWEB) June 04, 2015
Lua, the leader in secure, real-time messaging for the enterprise, today announced it was named a 'Hot Vendor in Mobile Collaboration' by Aragon Research, a leading technology research and advisory firm. The report names Lua as one of three hot mobile vendors with interesting, cutting-edge products.
"The changing nature of work and a geographically distributed workplace has forced businesses to look beyond legacy technology for collaboration," stated David Mario Smith, Research Director and Lead Analyst at Aragon Research. "Employees need to collaborate when they're mobile. If they do not have the proper tools to get their work done, most will use consumer applications, compromising enterprise security. Lua empowers mobile workers to be productive in support of measurable business outcomes."
What makes Lua so hot is that it provides secure, targeted access to co-workers, and that it brings content into collaborative interactions to provide context to ongoing business processes. Lua has also integrated with several of the leading Enterprise Mobility Management solutions, which no other mobile messaging app has done.
"We built Lua as a mobile-first, enterprise solution to streamline communication," added Austin Lane, Chief Product Officer at Lua. "We are honored to be recognized by Aragon for our innovative approach to enterprise communication."
To view the research report visit: https://aragonresearch.com/hot-vendors-in-mobile-collaboration-2015/
About Lua
Founded in 2010 in New York City, Lua is the mobile-first communications solution for high-performance organizations. Lua offers a cross-platform solution that includes secure messaging, instant group calling, an interactive directory, and accountability across a team through essential ReadReports. Insights, Lua's proprietary analytics dashboard, synthesizes communication data to provide actionable insights for managers to boost effectiveness within the organization.
Backed by investors including Abundance Partners, IA Ventures, Strauss Zelnick, Aaron Stone and John Maloney, Lua delivers a powerful, enterprise-grade coordination solution to teams across client services, mobile sales and events management, driving speed of action through easy, always-on communication. Lua also provides government-grade protection as a trusted vendor for the Department of Defense.
For more information, please visit: https://getlua.com/