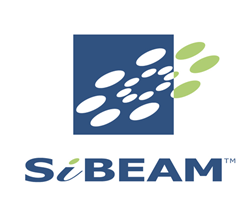 (PRWEB) June 04, 2015
"SiBEAM" was featured on NewsWatch as part of its monthly Tech Report, which features the latest and coolest technology products available to consumers. Andrew Tropeano, a technology expert and the host of NewsWatch, conducted the review and shared with viewers how their three millimeter-wave technologies that are generating buzz in the tech world.
Wireless technology is the future. And a company that's on the cutting edge of this technology, SiBEAM, has been developing intelligent millimeter wave technologies for wireless communications. Their goal to bring gigabit wireless data communication everywhere.
They have three millimeter-wave technologies that are generating buzz in the tech world. First is the SiBEAM Snap technology which is designed to wirelessly replace physical connectors on devices like a 2-in-1 laptop, smartphone, and tablet. With Snap, phones will have a more elegant industrial design that is slimmer, lighter, and less prone to damage as there won't be any open holes in the devices.
The next technology is the in-room SiBEAM UltraGig wireless data and video solution. Based on the WirelessHD and the new Wi-Fi 802.11ad standards, these deliver multi-gigabit data transfer rates and 4K video for video devices, basically eliminating the need for cables and allowing users to stream wirelessly within a 15 meter radius at super high data rates. And lastly, the 60GHz devices are great wireless outdoor solutions. They deliver gigabit wireless speeds across a 500 meter distance. This means that service providers will deliver gigabit internet speeds to an apartment complex instead of the hundred megabits today. All three of these technologies can be found online.
To learn more, visit http://www.sibeaminc.com today.
About NewsWatch
NewsWatch is a weekly 30-minute consumer oriented television show that airs on the Discovery Channel and ION Network. NewsWatch regularly features top technology products and services, mobile applications for iOS, Android, and Windows devices, unique and beautiful travel destinations around the world, health and medical tips, and entertainment interviews on the show. NewsWatch airs on the Discovery Channel at 7:00 – 7:30 AM ET/PT.
NewsWatch is located in the greater Washington, DC area and has been on air for over 25 years. For more information or to watch the most recent episode, visit http://newswatchtv.com/tech-report.html.