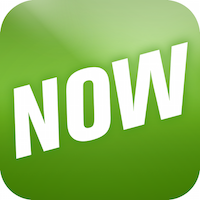 "We are looking forward to DigiFest NYC and the chance to see so much YouNow talent and their fans come together," Adi Sideman, CEO, YouNow
New York, New York (PRWEB) June 03, 2015
Some of the most popular broadcasters from the live streaming platform YouNow are taking to the stage as part of the 3rd annual DigiFest NYC. Joining top music artists including platinum-selling recording artist Demi Lovato and crossover Billboard-charting rappers Jack & Jack along with a bill of some of the most popular YouTube/Vine stars including Nash Grier, Matt Espinosa, Trevor Moran, Ricky Dillon, Lohanthony, Teala Dunn, and Rickey Thompson, among others, YouNow talent will perform and meet their fans on Saturday, June 6th at CitiField in Flushing, Queens.
All the YouNow talent will perform on the Discovery Stage at DigiFest NYC, the annual flagship festival produced by DigiTour Media. Jared "Flippinginja" Tousley, Jonah Lesnick, Rudan C, BruhltsZach, Nick Bean,Timmy Connors and Edwin Burgos will host with musical performances from Hailey Knox, Matt Hunter and the Merrell Twins (Vanessa and Veronica). YouNow, the growing live network, with over 100 million user sessions/month, enables anyone to interact with live video instantaneously. YouNow users can reward their favorite performers directly via tips and gifts.
"YouNow is a great new source of emerging talent and we are excited to have them on board for the 3rdannual DigiFest NYC," said DigiTour Media CEO and co-founder Meridith Valiando Rojas.
"It is great to see careers develop on YouNow. As fan engagement is very high on the platform, new talent gets rapidly discovered and can grow a significant fan base that supports them, within just a few months," said YouNow CEO Adi Sideman. "We are looking forward to DigiFest NYC and the chance to see so much YouNow talent and their fans come together."
YouNow and DigiFest are also participating in the national launch of the #URNEXT campaign in search of undiscovered talent. Visitors to the YouNow site will see a link to submit their clips to win a spot performing on stage at DigiFest NYC and meet face-to-face with Sony executives in New York City.
DigiTour Media is an emerging media and entertainment company, which creates and produces IRL ("in real life") YouTube experiences in the form of concerts (DigiTours) and events (DigiFests). In 2014, DigiTour sold over 120,000 tickets across 60 shows, including multiple festivals and three national tours with YouTube supergroup O2L, Vine's Jack & Jack, Andrea Russett and many others. Previous DigiTour headliners have included Grammy Award winners Pentatonix and MTV VMA and Teen Choice Award winners Fifth Harmony. In 2015, DigiTour plans to stage 141 shows with an estimated total of 250,000 tickets.
General admission tickets for DigiFest NYC start at $35, with VIP packages starting at $99. All tickests are available for purchase at thedigitour.com/digifest.
About YouNow
YouNow, founded in New York City in 2011, is a live social network that enables audiences and performers to connect in real time and is devoted to the unlimited potential of human creativity. The interactive entertainment platform has over 100 million user sessions a month and live-streams 35,000 hours of video every day. YouNow is committed to creating a community that is a safe place where people can meet, get together and connect. YouNow is backed by Oren Zeev, Union Square Ventures and Venrock.
For more information please visit: younow.com
Follow us on social media@YouNow
About DigiTour Media
Founded in 2010 by Meridith Valiando Rojas and Chris Rojas, DigiTour Media is an emerging media and entertainment company, which creates and produces IRL ("in real life") experiences featuring social media based performers in the form of concerts (DigiTours) and events (DigiFests), with a bill of YouTube/Vine stars as well as pop artists/bands and comedians popular among Generation Z and Millennial audiences. In 2014, over 100,000 fans attended DigiTour events in Boston, Chicago, Denver, New York, Los Angeles, among other U.S. cities, as well as London and Toronto.
Investors in DigiTour Media include Hollywood broadcaster, producer and entrepreneur, Ryan Seacrest, Advance Publications, Inc., the parent company of Condé Nast, chairman and co-founder of Machinima Allen DeBevoise, and entertainment executives Guy Oseary and Ben Silverman. The company has partnered with some of the most respected brands across several verticals to provide special experiences for fans, producing custom and engaging integrations. Some of DigiTour brand partners have included: Coca-Cola, YouTube, Intel, Instagram, Sony, Gibson and Iconix Brand Group (Candie's and Material Girl).
Follow us on social media @DigiTour.
# # #
MEDIA CONTACTS
For YouNow: Paula Batson, paula(at)younow(dot)com
For YouNow: Ruth Sarfaty, rsarfaty(at)gmail(dot)com
For DigiTour: Sarah Rothman, Sarah(dot)Rothman(at)42West(dot)net,
Anna Miller, Anna(dot)Miller(at)42West(dot)net