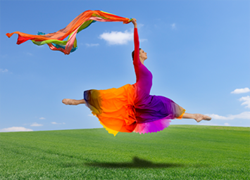 (PRWEB) June 08, 2015
ElvaJet® Swift inks are unrivaled in quality and performance, and offer exceptional results when producing sportswear, fashion, interior textiles and banners. The new ink series delivers outstanding printability on virtually any printer equipped with Epson DX print heads. With superior color strength at a much lower rate of ink consumption, ElvaJet® Swift enables the most cost effective and efficient printing in the industry today. Its outstanding performance is the key contributor to printing longer hours at the highest quality and to optimizing resources.
ElvaJet® Swift users can easily and significantly improve productivity thanks to many key advantages, including ease of inks installation, unmatched open time and immediate start after printing pause. The innovative series is fast drying and produces a high transfer rate on both coated and uncoated paper. ElvaJet® Swift can optimize a user's production processes through visual excellence and eco sustainability.
About Sensient Colors LLC
Sensient Colors LLC is a unit of Sensient Technologies Corporation, a leading global manufacturer and marketer of colors, flavors and fragrances. Sensient employs advanced technologies at facilities around the world to develop specialty food and beverage systems, cosmetic and pharmaceutical systems, inkjet and specialty inks and colors, and other specialty and fine chemicals. The company's customers include major international manufacturers representing many of the world's best-known brands.