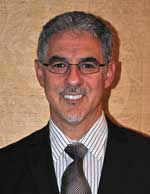 Evanston, IL (PRWEB) June 03, 2015
Dr. Dino Mantis of Mantis Dentistry & Implant Center is excited to announce that he is now accepting patients from Evanston, IL, who have receding gums. Recession is so prevalent in the area, that many dismiss it as an insignificant nuisance or as a cosmetic issue. Dr. Mantis wants to educate everyone about the seriousness of the disease. What starts as a barely-noticeable condition is one major reason for tooth loss. The good news is that Dr. Mantis performs the revolutionary, minimally-invasive recession treatment called Chao Pinhole® Surgical Technique. He invites everyone in Evanston to visit a dentist so they can have their gums evaluated.
There are many causes of recession. Aging, decreasing hormone levels, tobacco, mouth piercings, and aggressive brushing are some of the common issues that increase the chances of having receding gums in Evanston, IL. Regardless of the reason that recession is present, it generally begins so gradually and painlessly that patients do not realize they have been affected. As the gums pull further back from the crowns, or tops of teeth, yellowish bands start to be exposed at the gum line. The discoloration is caused by exposed roots that are not coated with white enamel. At this point, many with receding gums in Evanston, IL, start to experience sensitivity to temperatures and sweets. Without assistance, the symptoms worsen and the affected teeth begin to loosen. They are prone to decay and nerve problems because roots require the protection offered by the gums.
Thanks to the Chao Pinhole® Surgical Technique, patients can regain their healthy smiles without the pain of gum grafts. Dr. Mantis performs the treatment without the need for a scalpel or stitches. After ensuring that his patients are numb and comfortable, he pokes a tiny pinhole into the receded gums. Through this hole, he gently lifts the gums from their unhealthy positions and slides them into their proper place. The results are instant and patients experience only minor discomfort during the short healing period.
To learn more about Chao Pinhole® Surgical Technique, Evanston residents may visit Dr. Mantis' website where he supplies a great deal of patient education. Dr. Mantis also welcomes anyone with questions to call his office. He is happy to discuss the procedure and always offers no-obligation consultations for those who would like him to establish individualized treatment plans.
About the Practice
Mantis Dentistry and Implant Center is a general practice offering personalized dental care for patients in Wilmette, IL. Dr. Dino Mantis has extensive experience performing various procedures in the fields of restorative dentistry, orthodontics, and cosmetic dentistry. Dr. Mantis offers a holistic approach to dental care, taking into account the health of each patient's teeth and gums as well as the jaw joints and facial muscles. Dr. Mantis graduated from Loyola Dental School with a Doctor of Dental Surgery Degree in 1987, and has received advanced training with some of the top names in dentistry. To learn more about the services offered at Mantis Dentistry and Implant Center please visit their website at drdinomantis.com or call (847) 256-4776.