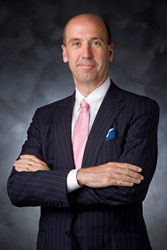 By looking to the past it's clear there always will exist new, different or better ways of doing things.
Minneapolis, MN (PRWEB) June 09, 2015
Winston Churchill once said, "The farther back one can look, the farther ahead one can see." He was right. And what better time for any organization to look into the future than when celebrating 25, 50 or 100 years of success?
Global futurist and best-selling author Jack Uldrich has announced the creation of his latest keynote presentation entitled; "Vuja De: A Futurist Takes a Backwards Stroll into the World of Tomorrow."
In the new keynote Uldrich hones in on his unique ability to use yesterday's history lessons as a prism for helping his audiences understand the future. He has created dozens of customized keynote presentations for centennial celebrations, as well as diamond, golden and silver anniversaries. From organizations as diverse as the Casualty Actuarial Society, Farm Credit Service and Stiles Machinery to the Cleveland Community College and the International Card Manufacturers Association, Jack always leaves his audiences proud of their rich tradition and past accomplishments but poised to confidently create their new future.
He will share the new address with audiences on June 8th at the 75th anniversary of American Public Power Association on June 8 in Minneapolis and at the 10th anniversary of a major international bank's entrance into the United States on June 24th in Philadelphia.
Uldrich, a best selling author, in his keynote address will share highlights from "Foresight 2020" as well as 2011 best-seller, "Higher Unlearning: 39 Post Requisite Lessons for Achieving a Successful Future" and his upcoming book, "Business as Unusual: The Big AHA."
Parties interested in learning more about Uldrich, or his writing or speaking availability are encouraged to go to his website.