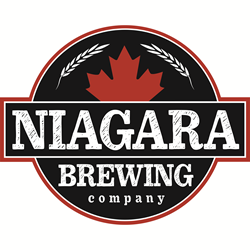 Niagara Falls, ON (PRWEB) June 04, 2015
The grand opening of Niagara Brewing Company will be the first chance for guests to experience the brewery's exclusive beers, including Niagara Premium Lager, Amber Eh! Ale, Honeymoon Peach Radler, and Beerdevil IPA, as well as live entertainment and food on the brewery's outdoor patio. The grand opening will also give guests the chance to taste the winning beers from the 2015 Canadian Brewing Awards and attend a ceremonial "Blessing of the Tanks".
"We are thrilled to be opening Niagara Brewing Company in the heart of the city's tourist district and look forward to sharing this special occasion with guests who want to support and experience Niagara's burgeoning craft beer scene," says Sarah Vazquez, Vice President of Business Development and Marketing at Falls Avenue Resort.
Leading the Niagara Brewing Company team is Brewmaster Gord Slater, a veteran of the brewing industry who has played an integral part in the design and commissioning of more than 60 breweries across North America.
Beer and food tickets for the grand opening will be available at the door. For more information, please visit http://www.niagarabrewingcompany.com
About Niagara Brewing Company:
Niagara Brewing Company is a brand new 20HL brewhouse located on Clifton Hill that features an on-site beer and retail store and over 5,000 square feet of seating and event space. Under the leadership of Brewmaster Gord Slater, Niagara Brewing Company offers a number of innovative brews that celebrate Canada's rich brewing heritage and feature locally sourced ingredients from the Niagara Region.