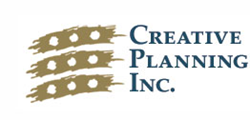 'Our success is a combination of our people, our process, and can be attributed to what is happening in the markets.' - Peter Mallouk, Creative Planning president and chief investment officer
Leawood, Kan. (PRWEB) June 04, 2015
Creative Planning has been named, for the second consecutive year, the No. 1 Fee-Only Wealth Management Firm in the United States by CNBC. This is the second year CNBC has published its list of the Top 100 Fee-Only Management Firms.
During an interview with CNBC, Peter Mallouk, Creative Planning's president and chief financial officer said, "Our success is a combination of our people, our process, and can be attributed to what is happening in the markets. Clients and Americans want an advisor who separates custody, an advisor where there is competence and want no conflict. This is why they continue to choose Creative Planning."
The CNBC Digital editorial, along with Meridian-IQ, used a ranking methodology in creating the Top 100 Fee-Only Wealth Management Firms rankings. They considered assets under management, having staff with professional designations, working with third-party professionals, average account size, and growth of assets, to name a few.
Creative Planning tops the list and manages $14.5 billion assets under management.
Link to the list: http://www.cnbc.com/id/102605785
Link to Mallouk's interview on being named #1 again - http://video.cnbc.com/gallery/?video=3000385353&play=1.
###
About Creative Planning
Creative Planning provides comprehensive wealth management services including investment management, financial planning, charitable planning, retirement plan consulting, tax planning, and estate planning services to clients across the United States. As a nationally recognized leader in the wealth management community, Creative Planning is focused on providing clients with customized investment plans and comprehensive wealth management services designed to optimize the probability of success.