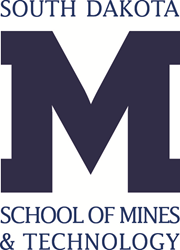 Mines graduates are well-prepared leaders in engineering and science, and industry recognizes it. Our students are in high demand.
RAPID CITY, S.D. (PRWEB) June 04, 2015
New graduate placement figures for the South Dakota School of Mines & Technology show that 98 percent of students who earn a bachelor's degree secure a job in their field of study or pursue an advanced degree within the first year.
The 2013-2014 academic year graduates who directly entered the workforce received an average starting salary offer of $63,358, according to new figures released by the university.
Of last year's SD Mines bachelor's degree graduates, 211 had secured jobs in their field of study and 65 enrolled in graduate school.
The average starting salary offers for eight majors at South Dakota Mines are higher than the national average for those disciplines. Geology, the university's top salary-earning major at $73,000, far exceeds the national average of $55,534.
A South Dakota Mines average starting salary for computer engineering is $69,286, also exceeding the national average of $68,053. Other average starting salaries for SD Mines degrees are $68,039 for mining engineering; $66,971 for chemical engineering; $66,250 for physics; $65,571 for computer science; $65,376 for geological engineering; $64,750 for metallurgical engineering; $64,556 for electrical engineering; $63,350 for mechanical engineering; and $62,568 for industrial engineering.
Overall top employers based on the number of Bachelor of Science hires include Baker Hughes, Caterpillar, Cargill, Dow Chemical, Microsoft, Burns & McDonnell, Freeport McMoRan, Kiewit and Flint Hills Resources/Koch Industries.
The university continues to be an economic development driver for the state. Of the 211 graduates with jobs, 81 stayed to either live and work in South Dakota or seek an advanced degree.
"Mines graduates are well-prepared leaders in engineering and science, and industry recognizes it. Our students are in high demand," said Heather Wilson, president of SD Mines.
Thirty-six graduates live and work in the state for 26 different employers in 12 South Dakota communities. Among them:

Aberdeen (3M, Molded Fiber Glass South Dakota)
Mitchell (Innovative Systems)
North Sioux City (Nutra-Flo)
Philip (Scotchman Industries)
Pierre (DOT, DENR)
Rapid City (RPM, RESPEC, KLJ, Ferber Engineering)
Sioux Falls (Raven, POET, DocuTap)
Vermillion (Masaba Mining Equipment)
Yankton (Vishay, Gehl)
PayScale, a third-party validator of compensation figures for companies and universities throughout the United States, last fall placed the early-career salaries (those within the first few years of a bachelor's degree) of South Dakota Mines graduates at $65,600. The PayScale rating is often cited by media, bringing national exposure to SD Mines in stories about the top returns on investment at U.S. colleges and universities.
###
About SD Mines
Founded in 1885, the South Dakota School of Mines & Technology is a science and engineering research university located in Rapid City, S.D., offering bachelors, master's and doctoral degrees. The university enrolls 2,798 students from 45 states and 39 foreign countries, with a student-to-faculty ratio of 14:1. The SD School of Mines placement rate is 98 percent, with an average early career salary for graduates of $65,600, according to the 2014-2015 PayScale report. Find us online at http://www.sdsmt.edu, on Facebook at https://www.facebook.com/sdsmt and on Twitter at https://twitter.com/sdsmt.