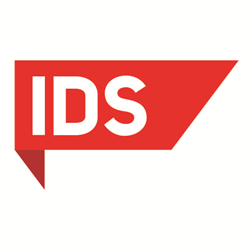 Chicago, IL (PRWEB) June 04, 2015
IDS, a leading data center integrator and cloud services provider, today announced it has received the Partner Services Quality Award from EMC Corporation for achieving outstanding service excellence and customer satisfaction as measured by the EMC Partner Services Quality (PSQ) program.
The EMC PSQ program is a project-specific survey program designed for partners with Service Partner designations to solicit customer feedback regarding the quality of their service engagements.
The award was presented on May 4 to IDS during the Global Partner Summit at EMC World 2015. This marks the eighth year IDS has received the exclusive recognition.
"It's an honor to be recognized by EMC for the eighth year in a row," said Justin Mescher, Chief Technology Officer at IDS. "The PSQ is especially important to us because it represents our customers' satisfaction with the IDS engineering team and their ability to implement EMC's best-of-breed technology solutions. Customer satisfaction is of the utmost importance to us, and I would like to thank everyone on the IDS team who makes this level of excellence possible."
"When you combine EMC's world-class technology innovations with the outstanding service implementation that IDS delivers, the bar is raised to a new industry standard – and this is what IDS has achieved," said Richard Steeves, Director, Global Services Partner Programs for EMC Corporation. "It is a pleasure to recognize IDS's incredible year and truly exceptional commitment to and investment in customer service, and we look forward to our continued relationship."
EMC Services Partners are trained and authorized by EMC to sell and deliver a comprehensive portfolio of services ranging from technology implementation to technical support. These partners provide value-added services to address the most crucial aspects of a customer's information technology infrastructure.
About IDS
IDS is a Data Center Technology Integrator and Cloud Services Provider based in Chicago, IL. IDS works with a select list of best-of-breed manufacturers to deliver custom IT solutions to businesses worldwide. Primary areas of focus are Storage, Backup, Disaster Recovery, Data Analytics, Virtualization, Mobility, Networking, Compute, Security, Managed Services, and Cloud. Through a unique Engineering methodology and high level of accountability, IDS has established itself as a premier Solutions Provider. For more information about IDS, visit http://www.idsforward.com or call us at 312.334.6400.]
# # #
For additional information:
Alexandra Eesley
312.334.6408
alex.eesley(at)idsforward(dot)com