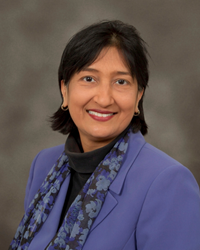 Receiving recognition for a job well done is always a great thing to celebrate, but winning five awards from our industry peers at LeadingAge Arizona is very special.
SURPRISE, ARIZ. (PRWEB) June 04, 2015
Sun Health Senior Living (SHSL) garnered five of the top 11 awards for people, programs and services at the 2015 LeadingAge Arizona annual conference, held this week in Fort McDowell, Ariz.
"Receiving recognition for a job well done is always a great thing to celebrate, but winning five awards from our industry peers at LeadingAge Arizona is very special," said Sharon Grambow, chief operating officer of Sun Health Senior Living. "I'm grateful every day for people like Leticia, Kari and Bhakti, as well as all of our Sun Health Senior Living staff who make our three communities the best they can be for our residents."
Part of nonprofit Sun Health, SHSL consists of three active, independent living Life Care communities: Grandview Terrace in Sun City West, La Loma Village in Litchfield Park and The Colonnade in Sun City Grand/Surprise.
The awardees are:

Grandview Terrace Executive Director Bhakti Gosalia received the "Award of Honor," recognizing the achievements of an individual who has exhibited an exemplary career of outstanding service in the field of aging. Gosalia's career with Sun Health spans 27-plus years. In nominating Gosalia, executive assistant Julie Bressler praised her boss for excellent leadership and people skills. "Bhakti knows the face and name of almost everyone on the campus, from the newest employee to the newest resident," Bressler wrote.
Leticia Moore, a certified nursing assistant, at Grandview Terrace Health and Rehabilitation received one of three "Excellence in Service" awards recognizing individuals in non-management positions who enhance the lives of residents or staff. "Leticia's kindness and compassion do not go unnoticed," Gosalia wrote in the nomination form. "It's not unusual for residents to mention her by name in our satisfaction surveys as someone who made them feel special during their stay at Grandview."
Grandview Terrace Health and Rehabilitation's Memory Support Services won the award for "Innovation in Environmental Design," recognizing innovation in the areas of building design, construction, energy conservation and sustainable green design. One of the award criteria was use of best practices in the design. Gosalia wrote: "We wanted to build the right thing for the right reasons. So, even though the market would support building bigger (than 16-beds); a smaller, more intimate community was the right thing to do for our residents."
La Loma Village Life Enrichment Manager and Assisted Living (AL) Manager Kari Curry took home the "Emerging Leader of the Year" award, recognizing leaders who have succeeded in implementing best practices, achieving positive outcomes and inspiring staff and residents. Jennifer L. Howse, daughter of a La Loma Village Health and Rehabilitation resident, nominated Curry: "The quality, training and values of the AL staff all reflect Kari's leadership style," Howse wrote. "Kari leads by example, showing caring and a sense of responsibility for each of the residents."
La Loma Village Health and Rehabilitation's "It's Never 2 Late" (IN2L) computer system won the "Innovations in Technology" award recognizing innovative use of technology to enhance the lives of residents. The IN2L computer system was primarily designed for older adults, especially those with physical or cognitive challenges. Curry wrote: "The system is located in a community area, is available all hours of the day, and everyone is encouraged to utilize it. It's portable so it can be taken from room to room, thus providing even more opportunities for all to enjoy. This accessibility is so beneficial to residents who otherwise might not be able to participate in activities."
About LeadingAge Arizona
LeadingAge Arizona's annual awards dinner recognizes innovations in technology, health and wellness programs and environmental design; as well as best practices, leaders and emerging leaders, volunteers, excellence in service, and outstanding business members. LeadingAge Arizona is the local affiliate of the national partner, LeadingAge, an association of 6,000 not-for-profit organizations dedicated to expanding the world of possibilities for aging.
About Sun Health
A long-standing community partner championing healthy living, nonprofit Sun Health is a community-based health care organization providing pathways to population health through philanthropy, senior living, community programs and superior health care. Learn more at http://www.SunHealth.org and http://www.sunhealthseniorliving.org.
# # #