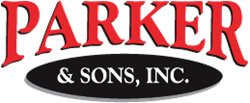 Phoenix, AZ (PRWEB) June 15, 2015
In an effort to prepare customers for the summer months, Parker & Sons offers a coupon for an air-conditioning tune up which can be found here. Parker & Sons has been providing quality HVAC service to the valley for over forty years, and the coupon is a token of appreciation to solidify the bond between Parker & Sons and the Phoenix community.
"This coupon is our way of making sure that customers are prepared for the summer months. Nothing is worse than being without air conditioning in Phoenix during the summer. Do yourself a favor and get your AC checked before the summer arrives," said Josh Kelly, partner at Parker & Sons.
Indeed, the scorching sun nine million miles away can turn the Arizona desert into an episode from Dante's Inferno. To go without AC would be hell on earth. Salvation is only a call away, however. Parker & Son's would be pleased to service your AC in lighting fast time, and professional fashion. What's more, Parker & Sons service comes with a customer satisfaction guarantee. The policy was put in place by grandpa Parker and it remains in effect today. Perhaps Parker & Son's customer satisfaction guarantee was the key to securing the award of # 1 service provider in Arizona, five times over.
What started as a garage and van operation, has now blossomed into one of the largest and most respected businesses native to Arizona. All of Parker & Sons technicians are required to pass rigorous certification tests, and adhere to the highest standard of professionalism.
Moreover, Parker & Son's contributes generously to the community through their philanthropic donations. They pioneered the ground breaking Everybody Win's Program. The Everybody Win's Program involves Parker & Son's donating a dollar to the Special Olympics on behalf of the customer for every service call, and five dollars for every new AC. Parker & Son's gets paid, the consumer gains the joy of knowing they contributed to a respected charity, and the Special Olympics gains some funds to support the Athletes. Hence the name, Everybody Wins. The program raised over $400k last year, and currently, Parker & Son's is on pace to exceed the donation amount last year.