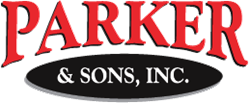 Phoenix, AZ (PRWEB) June 12, 2015
The special comes in the wake of Parker and Sons' 40th anniversary. It is a way for Parker and Sons to give back to the community responsible for their success. A digital coupon can be found here.
For those readers unschooled in the intricacies of HVAC systems, a Seasonal Energy Efficiency Rating deals with the amount of energy expended relative the amount of heating and cooling dispersed in your home. Basically, a SEER rating is to your air-conditioning unit as miles per gallon is to your car. The higher the rating the more efficient the unit. Of course, this means a lower energy bill and a cooler home.
"Our offer to install a highly efficient energy system in your home for under 40 per month is intended to benefit the customer and the service provider. The customer will enjoy lower utility bills, and we are eager to install the unit," said Josh Kelly, Partner at Parker and Sons.
Consumers would be wise to jump on board with Parker and Sons generous offer, given the recent regulation passed by the Department of Energy which holds that manufactures can now only sell air-conditioning units with SEER rating of 11 or higher. Although it is not required for consumers to make the switch to a model vaunting a higher efficiency rating, the transition is highly recommended due to the amount of energy saved by newer models.
As previously mentioned, the Parker and Sons 40th Anniversary discount is just one way of thanking the Arizona community. Parker and Sons also donates generously to the Special Olympics, and helps offer scholarships to student athletes demonstrating moral fiber within their community. Perhaps Parker and Sons commitment to community is responsible for earning them the coveted number one service provider award, five years over. Whatever the case, it seems likely that Parker and Sons is the coolest provider of HVAC services in the valley.