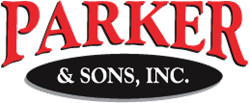 Phoenix, AZ (PRWEB) June 14, 2015
Parker & Sons, the number one plumbing company in the valley, pledges their support to reduce greenhouse gas emissions.In March of 2015, Executive Order 13693: was signed by President Obama, requiring the government and its subsidiaries to reduce greenhouse gas emissions by forty percent. The order also encourages the federal government's suppliers to follow suit. To read the actual order click here.
"The executive order is a game changer for anyone involved in energy. It is likely that manufacturers will soon follow the example set by the federal government. Companies that service energy, like ours, will be forced to adapt to the changing technology which emphasizes energy conservation and clean energy use. We are eager and ready for the change in the future," said Josh Kelly, partner at Parker & Sons.
How much impact will the executive order have? Given that the federal government owns 360,000 buildings, 650,000 fleet vehicles, and spends $445 billion dollars annually on goods and services, one would guess, very. These 650,000 fleet vehicles will be upgraded to increase energy efficiency and goal for reducing miles per gallon by 30% on all fleet vehicles is in the works to take effect by year 2025. If the federal government can get their major suppliers to jump on board, all of which rake in $1B or more in annual revenue, then the total energy saving is incalculable, but surely immense.
The executive order marks a departure away from traditional energy sources—coal, oil—and a movement toward clean energy—electric and thermal. Although this transition is inevitable, economists, political theorists, and academics have been debating for years over when this shift is likely to occur. According to Obama's plans, 25% of total energy expended will be clean energy by the year 2025. American policies and regulations tend to be a beacon to the rest of the world. History shows that countries are privy to follow suit when America makes a major change. It is likely that this will occur again as America leads the charge in global conservation.
Other efforts have been made by the feds to perpetuate this shift in energy conservation. China has been the greatest contributor to greenhouse gas emissions, pollution, and are generally considered an assailant to the earth's climate, atmosphere, and lithosphere. But they have recently changed course. Moreover, the U.N. submitted an international treaty to combat climate change and promote environmental consciousness. China has yet to sign the document, but Norway, Switzerland, Mexico, and Italy have all jumped on board with America, the country responsible for the treaty.