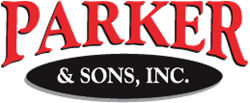 Phoenix, AZ (PRWEB) June 12, 2015
Beloved local Arizona company, Parker & Sons, outdoes itself again with its innovative sixty minutes or less drain clog guarantee or else it's free.
Parker & Sons offers several discounts to their beloved customers, all of which can be found here. What's more, Parker & Sons offers a customer satisfaction guarantee, which has played no small part in the company's rich legacy, and immense success.
The sixty minutes or less drain clog guarantee covers every drain clog imaginable. So, if a drain is completely clogged, they've got it covered. If low water flow is the issue, then Parker & Sons will make that clog go. No doubt, nothing is worse than a serious drain clog in the office or home. It can really sink a day.
"The Guarantee is our way of showing just how good our guys are. We require them to undergo rigorous certification processes, and train them in the latest advancements in plumbing technology," said Josh Kelly, Partner at Parker & Sons.
Homeowners have no doubt encountered clogged drains before. Sometimes, a device called a drain snake can be helpful for unclogging pipes. The drain snake is basically a giant squeegee that removes debris from the depths of your drain. Drain snakes come in different shapes and sizes, but most drain snakes available to consumers are relatively small compared to the types utilizes by professional plumbers like Parker & Sons. Indeed, our plumbing experts will come by with an electric drain snake the size of an Anaconda. It will no doubt unclog your drain in sixty minutes or less.
Parker & Sons has been providing plumbing services to the valley for over forty years. They must be doing it well given the fact that they've one the coveted number one service provider award five times over. What's more their customer satisfaction guarantee distinguishes them from the pack. No doubt Parker & Sons is the undisputed heavy weight champion of plumbing in Phoenix, Arizona.