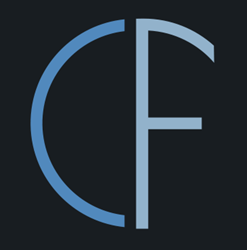 With business success comes responsibility to give back to our community and help those in need
Boulder, Colo. (PRWEB) June 04, 2015
The Connect First Foundation will sponsor two events this weekend, a World Racing League race at High Plains Raceway on Saturday, June 6, and the "Bowl and Build" fundraiser for Habitat for Humanity on Sunday, June 7. Several members of the Connect First team will be participating in both events. The race is a 12-hour endurance race in Deer Trail, Colo., and will consist of cars and racers from across the country. The Bowl and Build event, which will take place from 3-5:30 this Sunday at the Coal Creek Bowling Center in Lafayette, will raise money to build homes for families in need.
"With business success comes responsibility to give back to our community and help those in need," said Dan Candee, Connect First COO. "The Connect First Foundation was set up to honor those responsibilities and relationships, and we're humbled to have the opportunity to do so with such great organizations."
The World Racing league donates a percentage of its racing revenues to various national non-profits including Habitat for Humanity and the Boys and Girls Clubs of America. Habitat for Humanity builds homes with the conviction that every man, woman and child should have a simple, durable place to live in dignity and safety. For more information on the two organizations, please read below.
About Flatirons Habitat for Humanity: For over 20 years, Flatirons Habitat for Humanity has served the Boulder Valley school district and the City and County of Broomfield. This Habitat affiliate is part of a global, nonprofit housing organization operated on Christian principles that seeks to put God's love into action by building homes, communities and hope. Flatirons Habitat for Humanity is dedicated to eliminating substandard housing locally and worldwide through constructing, rehabilitating and preserving homes, by advocating for fair and just housing policies, and by providing training and access to resources to help families improve their shelter conditions. Habitat for Humanity was founded on the conviction that every man, woman and child should have a simple, durable place to live in dignity and safety, and that decent shelter in decent communities should be a matter of conscience and action for all. For more information, visit http://www.flatironshabitat.org.
About The World Racing League: World Racing League (WRL) is a grassroots endurance racing series based on the idea that amateur road racing should be accessible and enjoyable, without unnecessary hassles or barriers to participate, and without losing the flavor and nature of real competition. WRL is focused on one thing: Being the best amateur endurance racing series in North America. Club racing cars, Vintage racing cars, budget racing cars, if they are safe and fall within WRL's power-to-weight limits, then they are also World Racing League cars. PT, STO, STL, GT, Production, IT, SM, Chump and LeMons are just a few of the types of cars that fit into a class.
About Connect First: Connect First is an award-winning SaaS telecommunications and cloud contact center software provider that focuses on customer satisfaction and elegant hosted solutions. Connect First offers a robust platform, designed and supported by a team of highly experienced engineers, designers and business analysts, and backed with personalized in-house customer care. Solutions include Cloud Routing, Inbound ACD, Outbound Dialing, Call Tracking, Interactive Voice Response (IVR), Voice Broadcast, Disaster Recovery, Predictive Dialer, Real-Time Telemetry, CDR Reporting, Live Agent Chat and more. Through a consultative approach with each customer interaction, Connect First builds customized solutions to meet the needs of a discerning customer base. Visit http://www.connectfirst.com for more information or a free consultation with a contact center solutions expert.