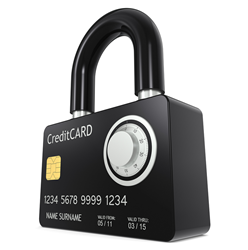 pcipolicyportal.com Launches All New Version 3.1 PCI Security Policy Templates for the Travel and Leisure Industry for Ensuring Rapid Certification with PCI
Atlanta, GA (PRWEB) June 04, 2015
Businesses are taking payment in the form of credit and debit cards more than ever before – particularly in the travel and leisure industry, and it's why pcipolicyportal.com has launched their all-new PCI security policy templates. In keeping pace with the ever-changing versions of the PCI DSS standards, pcipolicyportal.com has developed a completely new set of PCI Policy Packets that map directly back to Version 3.1 of the PCI DSS framework. It means that merchants and service providers will find all necessary policies, procedures – and other supporting documentation – for helping ensure rapid compliance with the Payment Card Industry Data Security Standards (PCI DSS).
Along with offering industry leading PCI security policy templates, pcipolicyportal.com also provides expert consulting services to both merchants and service providers seeking guidance and clarification on the new standards. Compliance with PCI DSS can be incredibly challenging at times, so look to the experts at pcipolicyportal.com today.
Merchants and service providers in the travel and leisure industry can now instantly download the very best PCI security policy templates today from the global leaders at Materdei Consulting, LLC. Simply visit pcipolicyportal.com today, or send an email to pci(at)pcipolicyportal(dot)com. PCI compliance can be incredibly frustrating and expensive, and it's why businesses all throughout the globe turn to Materdei Consulting, LLC for industry leading PCI security policy templates and consulting services.