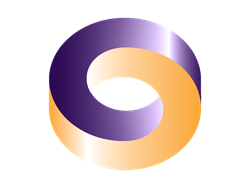 Branchburg, NJ (PRWEB) June 09, 2015
ZEUS Scientific and Gamma Therapeutics announced today that they have signed a new agreement providing ZEUS exclusive, worldwide rights to distribute, market and sell the GammaCoeur™ CVD Risk ELISA test. This test, based on the analyte gamma prime fibrinogen, is for use in the evaluation of a patient's risk for cardiovascular disease (CVD), heart attack and stroke. In 2012, ZEUS and Gamma agreed to collaborate to finalize development of the GammaCoeur product and after a successful development phase, ZEUS was contracted as the manufacturer of the GammaCoeur ELISA product.
Over the past three years ZEUS Scientific has expanded it's product menu to include novel, high value diagnostic assays for use in cardiovascular risk assessment. The addition of the GammaCoeur CVD test with AccuCardia (http://www.accucardia.com) provides physicians with better tools to more accurately stratify patient risk profiles and apply appropriate therapies for enhanced patient care.
ZEUS Scientific will be promoting both products at the upcoming American Association for Clinical Chemistry Clinical Lab Expo (booth #1235) and European Society of Cardiology Congress (stand #D630).
"The ZEUS strategic partnership offers the opportunity for Gamma Therapeutics to broadly market its novel GammaCoeur CVD ELISA in global diagnostic test markets, quickly respond to customer purchasing needs, and support risk screening trends employing multiple biomarkers in comprehensive cardiac test panels." commented David F. Eastman, Chief Executive Officer. "Longer term, ZEUS and Gamma plan to collaborate on development efforts to build additional test platforms for the GammaCoeur ELISA and pursue new applications for its versatile analyte, gamma prime fibrinogen, focused on inflammatory-related diseases."
For more information about these products or how to order them, contact Brett Booth (Director of Business Development and New Product Sales) using info(at)zeusscientific(dot)com.
About ZEUS Scientific
ZEUS Scientific is your first choice for high-performing, easy-to-use clinical diagnostic solutions. Our products are designed and manufactured to ensure optimal efficiency and accurate diagnosis to facilitate better patient care. ZEUS Scientific is based in Branchburg, New Jersey and markets test systems around the world through an extensive distribution network. ZEUS complies with the international standard ISO 13485 (2003), Health Canada Medical Device Regulations (SOR/98-282, May 7 1998), the FDA Quality System Regulations (FDA Quality System Regulation, 1996: 21 CFR § 820), and the IVD 98/79/EEC.
For more information visit: http://www.zeusscientific.com or call +1 (908) 526 3744.
About Gamma Therapeutics, Inc.
Gamma Therapeutics, based in Portland, Oregon, is a biotechnology company developing medical devices for cardiovascular disease risk assessment, surgical therapy and combat casualty care based upon the use of natural human clotting proteins. In the specialty area of cardiovascular disease, Gamma Therapeutics is committed to bringing to the CVD market solutions to assist physicians in developing preventive care programs for their cardiac at risk patients and supporting new healthcare initiatives that focus on early screening to reduce the cost of and need for expensive long term drug regimens and invasive cardiac surgery.
For more information visit: http://www.gamma-therapeutics.com