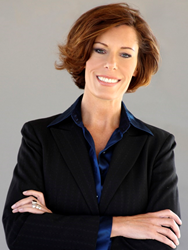 East Tenth Group recognizes the need to provide first-time managers and leaders with more than just a one-size-fits-all, one-day training session.
New York, NY (PRWEB) June 11, 2015
In a study conducted by Root Inc., managers were labeled "America's most neglected employee." Companies believe it is a waste of time to train managers: The research revealed that not only are managers undervalued, but that only 37% of the companies surveyed believed it was important to develop important leadership or manager capabilities. East Tenth Group disagrees about the importance of training managers and is working to change those numbers.
"East Tenth Group recognizes the need to provide first-time managers and leaders with more than just a one-size-fits-all, one-day training session," explains Michelle Tenzyk, President of East Tenth Group, Inc. "We have created a series of customized, one-on-one leadership development programs specifically focused on the managers and leaders ability to deliver impactful business results while leading with confidence."
According to Gallup, only one in ten people "possess high talent to manage." Yet managers with high talent are:

Twice as likely to be engaged
Better brand ambassadors
More likely to be focused on strengths
The problem is real: The lack of training and development for managers has led to a middle management crisis. The Gallup study reveals that only 35% of managers are engaged in their jobs. East Tenth Group, concerned that a lack of foresight in creating a pipeline of qualified leaders would tremendously impact most organizations, has worked to address the gap in new leader development.
"Managers get where they are because they are good at what they do, not because of how they lead. There needs to be a bridge between doing and learning to lead others to do for these new managers," explains Tenzyk. "We strengthen key leadership areas such as confidence in leading others, managing up successfully, and delivering results with impact."
Customized, one-on-one leadership development programs have a dramatic difference on a company's bottom line. According to the The MPI Manufacturing Study, better leadership leads to more efficiency, better productivity, better retention, and higher profits. East Tenth Group has launched Accelerate Managerial Effectiveness, a six-week, one-on-one program for emerging leaders. This program is focused on building managerial skills to the business needs, as they are happening. The program is designed to help managers build confidence by focusing on the needs of the individual and helping them learn how to develop long-term solutions for how to handle team dynamics, employee issues, promote camaraderie of the team and manage from afar. In addition to Accelerate Managerial Effectiveness, East Tenth Group offers programs for leaders at different levels in addition to a New Leader Assimilation and Team Performance Programs.
East Tenth Group is fiercely committed to helping leaders and their businesses thrive in today's complex environment. They partner with small to middle-market businesses that need strategic leadership and human capital insights, perspective and experience to grow and sustain their efforts. ETG knows when people thrive, business thrives. To learn more, visit http://easttenthgroup.com.