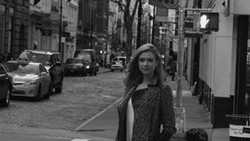 Our intention is to provide our current and future clients and customers with a genuine introduction to our Representatives who personify TOWN's hallmark best in class service.
New York, New York (PRWEB) June 04, 2015
To view the My Town video, visit http://townre.nyc/MyTownVideo
Individual videos can be found on https://vimeo.com/127756771
TOWN Residential, New York's leading luxury real estate services firm, is proud to introduce 57 cinematically stunning videos featuring candid interviews with the firm's leadership and Representatives. The most recent phase of the acclaimed My Town campaign produced under the creative direction of branding-guru David Lipman provides viewers with an intimate look behind the scenes of both the company and the industry.
The individual videos and the My Town brand video – which share insights on the role of the agent, emotions experienced when working with a client, and favorite New York moments - are set against the iconic New York City skyline and to custom-created music.
"Our intention is to provide our current and future clients and customers with a genuine introduction to our Representatives who personify TOWN's hallmark best in class service," said Andrew Heiberger, founder and CEO of TOWN Residential. "With the introduction of each new phase of the campaign, I find myself even more in awe. David's work exemplifies my vision for TOWN Residential and perfectly captures the passion for what we do and the dynamic energy we do it with."
In March, TOWN Residential launched the My Town branding campaign which includes a series of highly stylized portraits shot by David. Set to the tagline "My Town. Our Neighborhood. Your Home." the campaign features TOWN Representatives, strong leaders within the neighborhoods where they live, play and work. To date, the print campaign has been placed in more than 20 far-reaching venues.
Accompanying the launch of the print campaign, TOWN Residential introduced the newly envisioned website, http://www.townresidential.com, which incorporates the new TOWN Residential logo, refinement of the company's type-face, color palette and visual identity – thoughtful changes which align TOWN Residential with the world's most luxurious brands. Changes and features throughout the site include:

Streamlined navigation to enhance and personalize the visitor experience
Integration of social media through a dashboard of TOWN Residential's popular channels
Members of TOWN Square now have the option to log in through their social media accounts. Within this secure section of the site, members can collaborate with their TOWN Representative in real time, save searches, view analytics of their exclusive listing's performance as compared to comparable listings as well as access the city's complete database of available sales and rental listings.
Search functionality has been simplified allowing single click access to TOWN's vast database of exclusive resale, leasing and new development properties
Seamless integration and access to Miami's important luxury listings represented by Fortune International Group, as part of the TOWN Residential/Fortune International Group strategic alliance
The campaign and evolution of the visual identity is the culmination of TOWN' Residential's highly successful first quarter and record breaking year. In the first quarter of 2015, TOWN Residential represented more than $872 million in sales exclusives which was made up of 268 listings; as well as 289 of the city's top luxury rental exclusives with an average monthly price of $12,005. TOWN Residential also represented buyers at some of the city's headline-making new developments like the 77th floor of One57 which closed in April for $45 million, or resale properties like 326 West 89th Street which sold faster than any single-family house on the Upper West Side listed over $10M.
The firm concluded 2014 with more than $1.86 billion in total sales and leasing volume – a 15.6% boost over 2013. In New York City alone, the firm completed 1,148 sales and 3,775 leasing transactions with an average price of $1,636,969 and $4,499 respectively. Among the completed 2014 transactions were several market records including the listing and leasing of New York's most expensive rental property; the highest pure price point for a penthouse condominium east of Third Avenue; and the record for the pure price point of a townhouse in prime Brooklyn neighborhood.
About TOWN Residential: TOWN Residential is New York's leading luxury real estate services firm. Founded in 2010, TOWN Residential was created by CEO and co-chairman Andrew Heiberger and is co-chaired by Joseph Sitt. An integral part of the New York real estate landscape, TOWN has a team that exceeds 650 licensed professionals and staff in the corporate headquarters at 25 West 39th Street and nine neighborhood offices: TOWN Greenwich Village, at 530 LaGuardia Place; TOWN SoHo, an 1886 landmarked corner storefront at 337 West Broadway; TOWN 79th Street, a corner storefront at 239 East 79th Street on the Upper East Side; TOWN West Village, a trophy office at 446 West 14th Street; TOWN Astor Place, a block-storefront space overlooking historic Astor Place in the Gwathmey Siegel-designed Sculpture for Living at 26 Astor Place; TOWN Fifth Avenue, located in the prestigious Crown Building at 730 Fifth Avenue at 57th Street; TOWN Flatiron, located at 110 Fifth Avenue and 16th Street; TOWN Greenwich Street, nestled in the heart of the Financial District at 88 Greenwich Street; and TOWN Gramercy Park at historic 33 Irving Place. For more information about these offices and TOWN Residential, visit http://www.townresidential.com
About David Lipman: Most recently, David Lipman was the creative force behind TOWN Residential's visual evolution and One57, Manhattan's groundbreaking luxury condominium project. He also spearheaded the branding campaign for the ultra-luxury One Madison Park and is responsible for the iconic campaigns for The Plaza Hotel; Santa Barbara's Bacara Resort and Spa; and The Cromwell, the only stand-alone luxury casino in Las Vegas. Throughout his career, Lipman has been instrumental in guiding and shaping branding for world-renowned companies including Burberry, David Yurman, Ermenegildo Zegna, 7 For All Mankind, among many others.