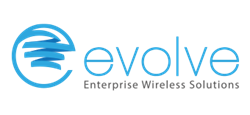 Port Washington, N.Y. (PRWEB) June 05, 2015
Evolve Guest Controls LLC announced yesterday that the Board of Directors has appointed Kristin Miller as President, Chief Executive Officer and a member of the Board of Directors effective immediately. Ms. Miller will succeed Len Horowitz, Founder of Evolve. Len will remain with the company in his new role focusing on strategic development and global customer relations, and also continue to serve on the board of directors as Vice Chairman.
"This is an excellent point in time for Kristin to join Evolve as our new CEO," Staffan Encrantz, Chairman of the Board, says. "Current demands for responsible energy usage, connected solutions, and the demand for ongoing rapid program development and implementation in our space is intense and unrelenting. Kristin brings the energy, skills and expertise needed to grasp these opportunities and guide Evolve in this next phase of its development, as it accelerates its growth to successfully benefit from these opportunities."
Commenting on her appointment, Ms. Miller said, "I am pleased to have the opportunity to lead Evolve during this important time of transformation. Our innovative approach to technology combined with the incredible talent and passion of the existing Evolve team provides us with a unique opportunity to shape the future of connected spaces, in particular in the hospitality segment, where we are currently focusing our efforts. I look forward to expanding on the strong foundation and great product suite that Len and his team has created, as we develop our industry-leading technologies and products to drive sustainable and profitable growth."
Kristin has more than 15 years of business experience with significant sales, marketing, operational and management expertise. Prior to joining Evolve, she was Managing Director for the Energy and Environmental Solutions business segment inside the Building Technologies Division of Siemens Industry, Inc. She teamed with enterprise customers to develop energy-efficiency programs and sustainability projects and to improve infrastructure across the entire enterprise. Kristin worked with customers on a broad range of projects that included energy management systems, supply-side management, demand reduction measures, renewable energy, smart grid readiness and demand response. In addition to assisting clients to monitor energy consumption across their own enterprise, Kristin offered multiple financial models to assist customers to meet corporate goals. She has also operated her own consulting company that developed and implemented business/marketing strategies for organizations. In addition, Kristin worked for MAN Roland, Metal Management and Otis Elevator in a variety of roles.
Kristin earned a bachelor's degree in marketing from Indiana University and as well as an MBA from Harvard University.
About Evolve
Evolve is defining the future of connected spaces. Our proven, highly intuitive room automation platform creates memorable guest experiences while reducing costs and providing sustainable and environmental friendly spaces. The scalable platform guides your technical road map, solving today's needs and tomorrows problems.
Evolve, the next generation of connected solutions.
For more information please visit http://www.EvolveControls.com.
###