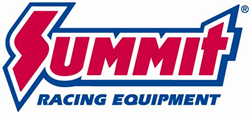 Tallmadge, OH (PRWEB) June 05, 2015
High Performance enthusiasts can see an NOS Cheater Nitrous Oxide System in action on PowerNation TV. The Engine Power crew put one on their latest "Lime Dime S-10" project, and enthusiasts can get the same system at Summit Racing Equipment.
On the dyno with a 150 horsepower shot of nitrous, the Lime Dime's Chevy 427 engine made 669 horsepower and 784 lb.-ft. of torque on pump gas. Watch the full episode here.
NOS Cheater Systems have even larger solenoids than NOS Powershot Systems. The Cheater Systems also offer excellent versatility: by simply changing the fuel and nitrous jets, tuners can dial-in a 150 to 250 horsepower increase.
Cheater Systems make power safely and efficiently. The wet system's injector plate is sandwiched between the carburetor and intake manifold. The plate contains highly accurate spray nozzles that inject the fuel and nitrous oxide simultaneously. This precise mixture results in a smooth, predictable rush of power.
NOS includes all the plumbing, brackets, wiring, and hardware required for a straightforward installation.
Summit Racing Equipment
http://www.SummitRacing.com
1-800-230-3030