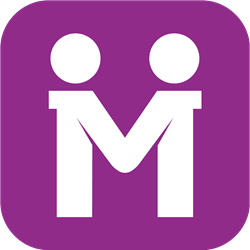 One of the things we know for a fact is that people are put off by profiles where what you see is not what you get. - Avid Life Media President Noel Biderman
Toronto, Ontario (PRWEB) June 09, 2015
Avid Life Media Inc. today launched ManCrunch Mobile, the industry's first gay video chat app allowing users to video chat with others in their location or around the world. ManCrunch Mobile is the mobile reinvention of the long-standing ManCrunch website, and is completely free with all features immediately available without needing to create an account. ManCrunch already boasts more than 175,000 members worldwide, with a community that's grown by 30% since 2012.
"One of the things we know for a fact is that people are put off by profiles where what you see is not what you get," said Avid Life Media President Noel Biderman. "We felt the time was right to leapfrog the competition by offering a dating app that features video chat, allowing everyone to 'get real' when it comes to dating."
The innovative live video chat platform, which allows ManCrunch users to meet someone face-to-face in real time in a completely confidential and secure fashion, is the app's signature feature. Designed to create a more personal connection, while removing the fear of falling for a fake profile pic.
Best known for their Super Bowl ad that was rejected by CBS for its controversial content, ManCrunch has been in operation since 2010.
Developed by WeCam Technologies on the company's proprietary ConfidanteTM platform, ManCrunch embodies state of the art mobile user interface design for today's larger smartphones, keeping all the controls within easy reach for one-handed operation. This feature-rich app is free to download, and users can upgrade to ManCrunch Unlimited at any time, allowing them to interact with other users from around the globe. "We set out to create a mobile-first experience unlike anything currently available, that integrated video chat as a main feature, not an afterthought," said WeCam President Rob Whent. "Mobile video chat is becoming increasingly popular, as it's much easier to connect with someone when you see them face to face."
The ManCrunch Mobile app is available now on the App Store and Google Play.
About ManCrunch
A site that redefines the homoerotic, ManCrunch is provocative, kinky and dripping with sex appeal. ManCrunch has been voted as one of the fastest growing dating website for gay hookups and casual sex dating. Our message is simple - play by your own rules and explore your sexuality. Come out and play.
About WeCam Technologies Limited
WeCam is a world leader in real-time mobile communication technologies providing their proprietary ConfidanteTM platform to relationship and dating sites around the world. Specializing in secure, peer-to-peer mobile video and data transmission, WeCam partners with companies to deliver a rich and engaging user experience across mobile platforms.