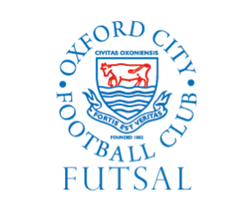 Oxford, UK (PRWEB) June 04, 2015
Oxford City Football Club, Inc. (OTCQB:OXFC), the Group A Super League Champions Oxford City Futsal will play for the English Futsal Championship Sunday June 7th at the impressive St George's Park in England. This event will showcase an electrifying day of Futsal where the top four Futsal clubs in the country will fight for the honor of being crowned "National Champions" of 2015. The Grand Finals round off a long competitive FA National Futsal League season. The Grand Finals remain The FA's showpiece event for domestic English Futsal. The four clubs who qualify for the event have had to work harder than ever before to get a shot at winning the title and progressing into European competition.
The day will see the four winners of the Super Leagues play semi-final matches where the winners will then meet in an epic final later in the evening. The winning team will not only be crowned National Champion but will also get the opportunity to represent England in the UEFA Futsal Cup next season.
ABOUT OXFORD CITY (OTCQB:OXFC)
Oxford City is a diversified holding company, which manages a controlling interest in a number of portfolio companies, across a spectrum of sectors (Sports, Education, Media & Entertainment, Real Estate & Property Management). The Company's CEO, Thomas Anthony Guerriero, a Harvard Graduate and a veteran value investor, leads the company utilizing his proprietary vertical integration financial model in managing these portfolio companies. The Company believes it is strategically positioned to implement this vertical integration financial model incorporating all its divisions towards future growth.
Safe Harbor
This press release contains forward-looking statements within the meaning of Section 27A of the Securities Act of 1933, as amended, and section 21B of the Securities and Exchange Act of 1934, as amended. Readers are cautioned not place undue reliance on these forward-looking statements, which are only predictions and only speak as of the date hereof. Forward-looking statements usually contain the words "estimate," "anticipate," "believe," "plan," "expect," or similar expressions and are subject to numerous known and unknown risks and uncertainties. These risks and uncertainties could cause the Company's actual results to differ materially those indicated in the forward-looking statements. Investors are encouraged to carefully review regulatory filings prior to investment consideration. Past performance is no guarantee of future success or that there cannot be losses or business interruption. The Company is in a rapid growth sector that may or may not continue to grow in the future and therefore poses risks that may be different than other investments. Management regularly provides news and additional information believed to be true and accurate at the time of dissemination but has no requirement to modify, comment or change in the future should circumstance change or information prove to be inaccurate for any reason. Additionally, the Company makes every effort to comply with all applicable laws.