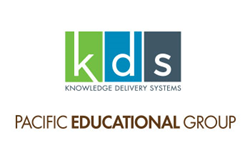 "Courageous Conversations About Race can effectively build a common language, develop meaningful conversations, build bridges and foster understanding about the impact of race," said Alvin Crawford, CEO of KDS.
New York, NY (PRWEB) June 09, 2015
Knowledge Delivery Systems (KDS), a leading provider of strategic and blended professional learning solutions for states and school districts in collaboration with Pacific Educational Group has announced today that it is offering a course to support educators in their effort to eliminate racial disparities through conversations that explore the intersection of race and education.
Racial tensions arise often in school settings and need to be addressed to eliminate racial achievement disparities. In diverse settings, schools and districts struggle to discuss race and address the continuance of racial dominance in schools. The result of these unspoken challenges can result in schools struggling to connect as a community, engage all learners, and empower their staff to be effective.
To address the racial disparities, KDS and PEG's new online course, "Courageous Conversations About Race" was developed exclusively for PreK-12 grade educators who want to become culturally and socially responsive to the needs of all students and especially students of color.
This course will support districts by engaging them in meaningful conversations across racial groups using a protocol for ongoing discourse about race.
The course will feature:
▪ High quality videos of teachers discussing and using courageous conversation protocol
▪ Educator testimonials and interviews
▪ Video instruction and narration by author/content expert
▪ Interactive activities to engage learners with the content
▪ Chapter readings to build foundational knowledge and deepen understanding
▪ Reflection prompts and discussion questions that address issues of racial dominance
"Never before have we been able to intimately address issues of racial disparity in education. But now, through our latest partnership with Pacific Educational Group, we are excited to offer a technology-based solution that is not only time and cost effective but can help districts to scale this important work, " said Alvin Crawford, CEO of KDS. "Courageous Conversations About Race can effectively build a common language, develop meaningful conversations, build bridges and foster understanding about the impact of race."
"In order to equitably serve every student regardless of their race or ethnicity, it is imperative that schools strengthen interracial understanding, trust and discourse," said Glenn Singleton, President and Founder of Pacific Educational Group. "When educators engage in courageous conversations about race, they develop valuable relationships with their students and become a catalyst for inspiring student engagement and performance."
About Knowledge Delivery Systems
Knowledge Delivery Systems (KDS) is the leading provider of research-based, blended-model strategic professional development solutions for districts, schools, and teachers. KDS was founded nearly 15 years ago to help school districts and states transform professional development to dramatically improve teacher effectiveness and raise student achievement. KDS builds district-wide system solutions and high quality online courses that are developed with the nation's leading education experts and researchers to address educators' most important challenges in the classroom. Today these courses are delivered through KDS' Professional Learning Platform (PLP), which leverages the best of learning communities to make educator learning engaging, convenient and social. For more information, visit: http://www.kdsi.org
About Pacific Educational Group
Founded by Glenn E. Singleton in 1992, Pacific Educational Group (PEG) is committed to achieving racial equity in education. PEG engages in sustained partnerships with educational organizations to transform beliefs, behaviors, and results so people of all races can achieve at their highest levels and live their most empowered and powerful lives. Courageous Conversation is PEG's award-winning protocol for effectively engaging, sustaining and deepening interracial dialogue. Through its Framework for Systemic Racial Equity Transformation, PEG is dedicated to helping educators address persistent racial disparities intentionally, explicitly, and comprehensively. For more information, visit: http://www.pacificeducationalgroup.com/
###
Media Contact:
Alyssa Miller
alyssa(at)ammediaworks(dot)com
973.615.1292