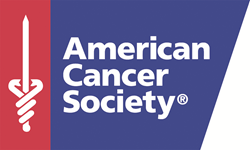 We hope our contributions make a real difference in the care and research going on in New Hampshire and nationally.
Manchester, NH (PRWEB) June 06, 2015
AutoFair Automotive Group announces that the dealer group will be donating a portion of the proceeds for every vehicle sold to the New England Division of the American Cancer Society. There are an estimated 14 million Americans alive today who have been diagnosed with cancer, including 77,320 in New Hampshire. In New Hampshire this year, 8,090 new cancer cases are estimated, with 2,730 people expected to die from the disease. The effort by AutoFair marks a serious commitment the team of more than 500 employees has to battle cancer in New Hampshire.
"We are an organization of families," said Andy Crews, CEO of AutoFair. "The fact is that too many families are dealing with some news of a loved one who is battling some form of cancer. We hope our contributions make a real difference in the care and research going on in New Hampshire and nationally. We value this partnership with the American Cancer Society."
About the American Cancer Society
The American Cancer Society is a global grassroots force of nearly three million volunteers saving lives and fighting for every birthday threatened by every cancer in every community. As the largest voluntary health organization, the Society's efforts have contributed to a 22 percent decline in cancer death rates in the US during the past two decades, and a 50 percent drop in smoking rates. Thanks in part to our progress nearly 14.5 million Americans who have had cancer and countless more who have avoided it will celebrate more birthdays this year. We're determined to finish the fight against cancer. As the nation's largest private, not-for-profit investor in cancer research, we're finding cures and ensuring people facing cancer have the help they need and continuing the fight for access to quality health care, lifesaving screenings, clean air, and more. For more information, to get help, or to join the fight, visit cancer.org or call us anytime, day or night, at 1-800-227-2345.
About AutoFair
The AutoFair Automotive Group has been recognized nationally for its Green Energy practices which include LED lighting, building materials, heating and cooling efficiencies and Green cleaning products--all of which help reduce the environmental impact of the operation.
AutoFair Automotive Group is headquartered in Manchester, NH. The company employs more than 500 people and is comprised of; AutoFair Ford, AutoFair Hyundai, AutoFair Honda and the Manchester Collision Center--all in Manchester. AutoFair recently opened AutoFair Nissan in Stratham, NH, a 25,355 square-foot facility. In the summer of 2011, AutoFair built and opened a Honda store in Plymouth, Massachusetts. In November of this year, AutoFair purchased the Nissan Tewksbury location which is now operating as AutoFair Nissan of Tewksbury, MA. In 2015, AutoFair completed the purchase of AutoFair Ford in Haverhill, MA. For more, go to http://www.autofair.com.