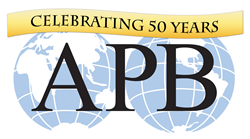 Boston, MA (PRWEB) June 05, 2015
American Program Bureau (APB) is pleased to announce one of its latest exclusive signings in the area of STEM – Albert Manero and his team at Limbitless Solutions.
APB speaker, Albert Manero believes that every child that may be limitless should not be 'limbitless' to "dream big dreams." For this reason, Manero and his team at Limbitless Solutions are devoted to developing solutions for children in need of bionic limbs.
Manero, with the help of Winter, the prosthetic-tail bearing dolphin most famous for her presence in the movie, Dolphin Tale, spread some of this hope with his team to ten year old Anni. During a ceremony, held at the Clearwater Marine Aquarium in Clearwater, Florida, Anni was presented by Dolphin Tale star, Cozi Zuehlsdorff with a personally fitted 3-D bionic arm. Also in attendance were fellow Limbitless recipients, Alex, who was recently given his new arm by Ironman's Robert Downey Jr. and Wyatt, who was theatrically presented his arm inspired by his favorite people, the Blue Man group, this past April. Watch a clip from Good Morning America of the ceremony: : http://abcnews.go.com/GMA/video/young-girl-reacts-receiving-surprise-prosthetic-hand-31548997
Limbitless Solutions was founded by Manero, consisting of innovators and engineers who use their skills to manufacture 3D printed personal bionics for those with disabilities. In his keynote speeches, Manero discusses how his innovative idea now serves as an affordable alternative to otherwise impossibly acquired prosthetics. In addition, he shares the amazing stories of how the team has provided children with better lives, improved confidence and what Limbitless calls "3D hope." For every speaking engagement, Manero will give back a portion of his speaking fee to create more limbs for children in need.
For more information on Albert Manero & Limbitless Solutions go to:
http://www.apbspeakers.com/speaker/albert-manero
http://www.Limbitless-Solutions.org
About American Program Bureau (APB) - Celebrating 50 years in the speaking industry
Founded by Robert P. Walker in 1965 to provide an open forum for individuals to voice their opinions and points of view, APB today maintains its status as one of the largest and most prestigious speaker bureaus in the world, from entertainers and celebrities to politicians, business leaders and renowned public intellectuals. APB continues to provide the most innovative programs for diversity, college, non-profit, education, and healthcare markets, as well as for major corporations and associations, both in the US and internationally. A pioneering force in the lecture industry, APB truly created the medium for people to see the most exciting and popular personalities, hear cutting-edge ideas, and experience the leaders, activists, and innovators of the day, live and in person, unedited and unfiltered by mass media. To this day, APB's culture of innovation continues to define each era while always looking into the future.
American Program Bureau is an international company with affiliations in 18 countries. APB's main headquarters are based in Boston with other offices in New Jersey, Chicago and San Diego.
Learn more about American Program Bureau or take a look at our other speakers making revolutionary and impactful contributions to the future of technology - http://www.apbspeakers.com
Press contact:
Jennifer Sacca Courtney
American Program Bureau
Director of Marketing & PR
jcourtney(at)apbspeakers(dot)com
617-614-1617